ArmorBlock 5000 I/O Blocks 
Imagine having the flexibility to meet challenging application needs with minimal operation disruption and cost. Our ArmorBlock 5000™ I/O blocks integrated with IO-Link technology can help you achieve that.
Designed for On-Machine™ use in harsh environments, our ArmorBlock 5000 I/O solution offers the scalability that will help reduce total installation time and cost and unplanned downtime. The industrially-hardened blocks offer rating up to IP69K, three power variants, flexible mounting options, and IO-Link Class A and Class B ports. Also, the distributed I/O blocks are integrated with Studio 5000® design software to provide exceptional performance and ease in manufacturing. 
Simpler. Faster. More intuitive.  
Discover our new ArmorBlock 5000 I/O blocks built with IO-Link technology, an On-Machine distributed I/O solution designed to simplify smart machine development and optimize operational productivity.
Our IO-Link enabled I/O blocks provide greater flexibility to meet demanding application requirements while minimizing engineering time and cost.     
How can our

On-Machine distributed I/O solution

benefit machine builders? 
The modular ArmorBlock 5000 I/O can help:
Enhance device integration and system agility through IO-Link capabilities 

Minimize downtime through easy distributed monitoring and control

Ease maintenance and troubleshooting with diagnostic data

Save installation time with flexible mounting options and reduced wiring

Speed up setup and commissioning using the intuitive and familiar Logix environment
Enable smart machines

for The Connected Enterprise
The high-performance ArmorBlock 5000 I/O blocks can improve uptime and boost efficiency, which can help your machine operate more effectively.  
Simplify engineering through seamless IO-Link device integration and replacement 

Deliver insightful data in real time for informed decision-making

Support high-speed motion control applications with rating up to IP69K rating

Optimize for On-Machine use, which helps to reduce wiring and cabinet space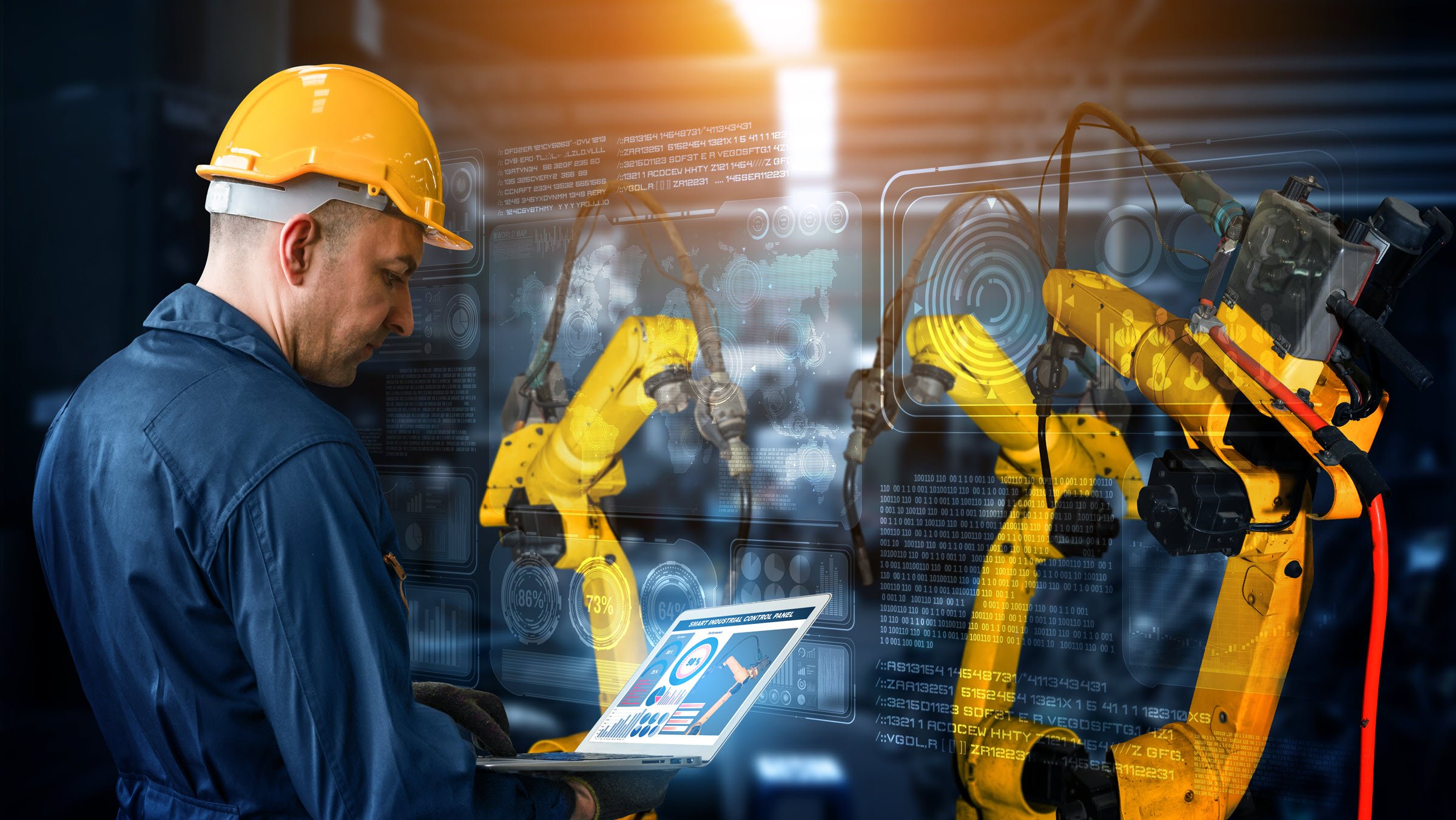 Engineered for better durability
Keeping your machines and equipment clean is a must. ArmorBlock 5000 I/O blocks are designed to withstand water wash down, so it's appropriate for your most demanding applications. More than that, ArmorBlock 5000 I/O with IO-Link Technology helps to optimize maintenance and troubleshooting, which helps improve productivity and flexibility. 
Meets a wide range of regional and industry needs with Mini 4-pin, Mini 5-pin, and L-coded power variants 
Reduces installation footprint with up to 8 IO-Link channels, 12 digital inputs, and 16 outputs
Provides better visibility with well-positioned light-emitting diode (LED) for block and/or channel level diagnostics, which can help reduce machine downtime 
Offers rating up to IP69K for On-Machine use 
Eases setup and commissioning in an intuitive Logix environment
Provides a highly integrated IO-Link distributed I/O solution for ControlLogix® 5580, CompactLogix™ 5380, and CompactLogix 5480 controllers 
Works with Studio 5000 Logix Designer® application version 35 or later 
Provides efficient installation and replacement via plug and play
Offers flexible mounting installation
ArmorBlock 5000 I/O IO-Link master
Eases configuration with common tag structure and configuration workflow 
Offers four IO-Link Class A and four IO-Link Class B ports 
Drives Class B output device up to 2A with an isolated high current output channel 
Supports IO-Link protocol 1.1.3
| Resource | Publication Number | Language |
| --- | --- | --- |
| ArmorBlock 5000 I/O eBook | 5032-BR001 | |
| ArmorBlock 5000 I/O Infographic | 5032-SP001 | |
| ArmorBlock 5000 8-channel IO-Link Master Module Installation Instructions | 5032-IN001 | |
| ArmorBlock 5000 I/O Modules Technical Data | 5032-TD001 | |
| ArmorBlock 5000 8-channel IO-Link Master Module User Manual | 5032-UM001 | |
CE
CMIM
cULus
EtherNet/IP
KC
RCM
UK
Industries
We have the expertise and solutions to meet your unique industrial automation challenges anywhere in the world.