Our System Integrators have the industry and system expertise to design, build, install, maintain and support your automation solutions.
Reduce Risk When You Use or Become a System Integrator
Our system integrator program is designed to educate and produce highly-qualified system integrators who are committed to enhance their competencies and capabilities. The goal is to help you develop the best possible solution with the least amount of risk for your company.
We develop and promote System Integrators partners who are committed to deliver the highest technical solution and customer service that lead with Rockwell Automation technologies. System Integrators are resources who are best positioned to leverage our technologies with a reduction in project risk and differentiate themselves with the ability to deliver across a broad geography.
In an increasingly competitive global marketplace, a focus for many industrial companies is to leverage technology to help sustain profitable business growth. Our program offers System Integrators around the world the ability to enhance their competencies and capabilities across the following disciplines:

Control

Process

Power

Information Solutions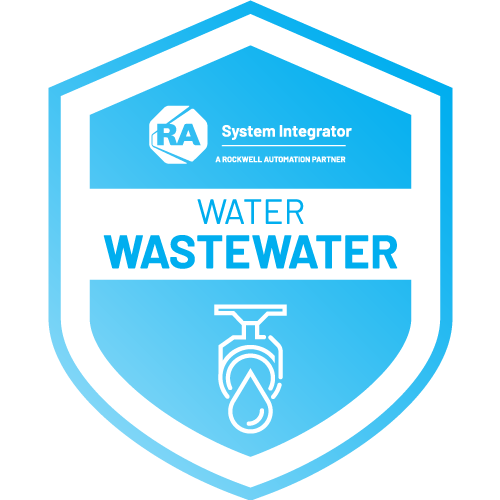 Work with a proven Water Wastewater Industry Leader
Rockwell Automation partners with Water Wastewater Industry Recognized System Integrators who are committed to your success. They are leaders in their markets, have demonstrated competencies in technologies and the application expertise needed to become an Industry Recognized System Integrator. These System Integrators have a track record of delivering water and waste water applications successfully.
In addition, you now have the ability to engage and prequalify an Industry Recognized System Integrator to participate in capital project bids and implement Rockwell Automation sector-specific product technologies to drive a better customer experience through more consistent planning and execution design in the field.
The Rockwell Automation PartnerNetwork™ has been integral to the success and strategy of our business for 100+ years because we know that no single company can deploy best-in-class solutions alone.
For more information and to find a Water Wastewater Industry Recognized System Integrator, see our partner locator. 

Join Our Program
Leverage Technology Through Innovation
We recognize the role System Integrator Partners play to help us deliver our broad product and services portfolio to mutual customers and Rockwell Automation offers a unique partnering opportunity for System Integrators of all sizes.

Partner Levels

Each tier of the program offers differentiated benefits to help our partners maximize value. Obtaining recognition in each tier is based on three criteria.  

Sales Success – Our System Integrator program rewards participants as they grow their business and achieve the revenue milestone associated with each tier

Competencies – We offer a wide range of training opportunities to help gain the knowledge required to keep pace with the ever-changing technology advancements in the industries we serve 

Collaboration – As a recognized leader in the industry, it is our partners desire to invest in a collaborative relationship with Rockwell Automation.  Our system integrator program is built on local relationships with channel partners coupled with access to Rockwell Automations technical and commercial leaders