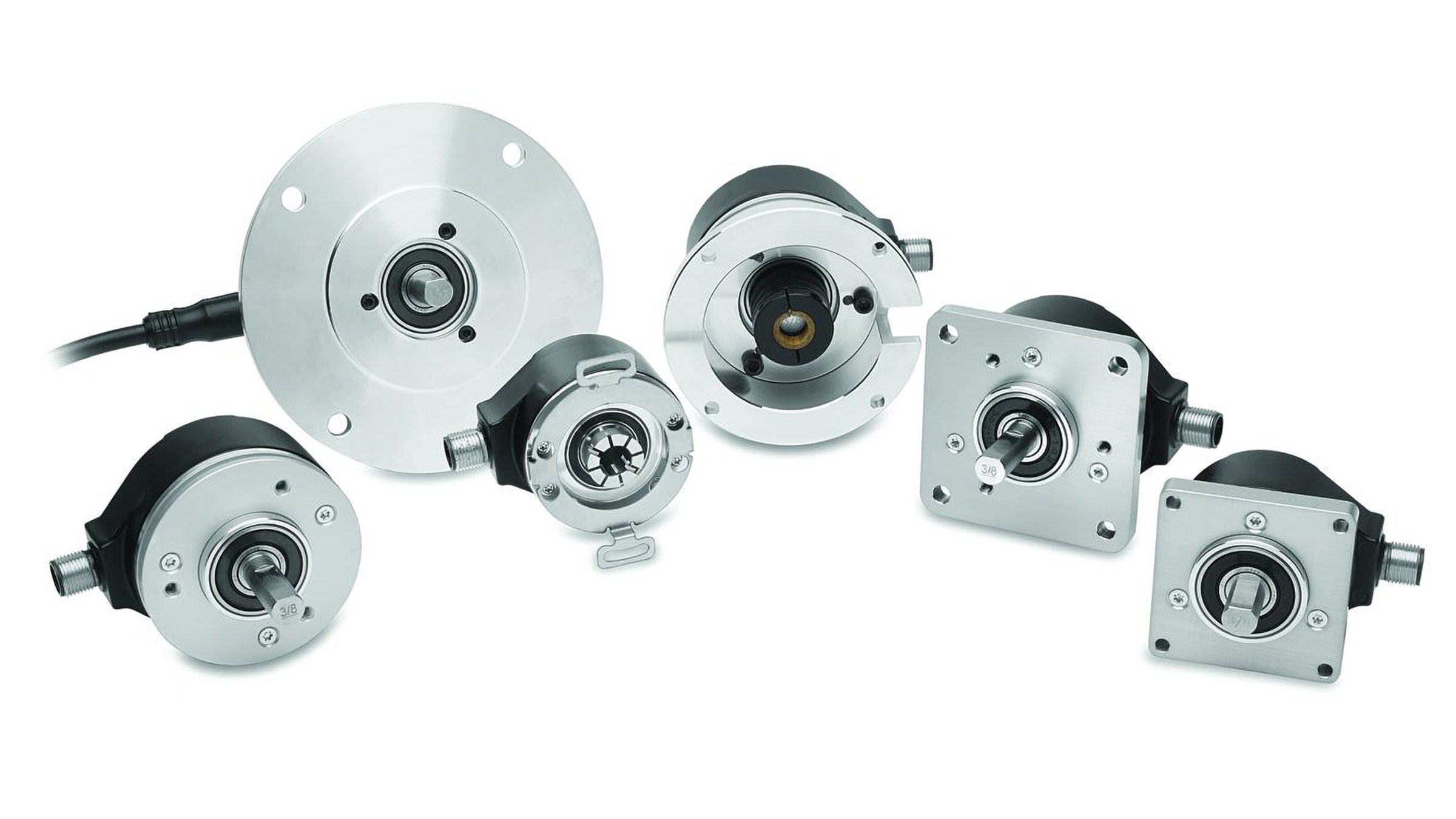 Our Bulletin 847 High-resolution Incremental Optical Encoders feature a robust mechanical design and a metal code disk which provides a rugged bearing system that fits nearly all applications. Built to withstand shock, vibration, and a wide range of operating temperatures, these compact encoders are available with flange, hollow shaft, and blind hollow shaft options.
Includes compact 2- and 2.5-inch housing

Provides integer resolution from 1...65,536 counts per resolution

Offers choice of output signal phasing and output driver for all form factors and resolutions
Our Bulletin 847 series of encoders has replaced our 844A, 844B, 845H, 845F, 845T, and 845PY incremental encoders.
Certifications
CE Marked

RoHS compliant
UL Listed
Certifications apply when product is marked. See our Product Certification site for Declarations of Conformity, certificates and other certification details.