Designed for Technical Experts
As one of the world's doers and makers, you want face-to-face, interactive instruction from experts in your field. Automation Fair delivers Advanced Training sessions covering topics from Production Automation and Process Solutions, to Industrial Control and Data Science.
If you've attended a ROKLive Americas, TechEd, Process Solutions User Group or PowerPlex event in the past, you will find the in-depth training, access to technical engineers and hands-on experiences you've come to love.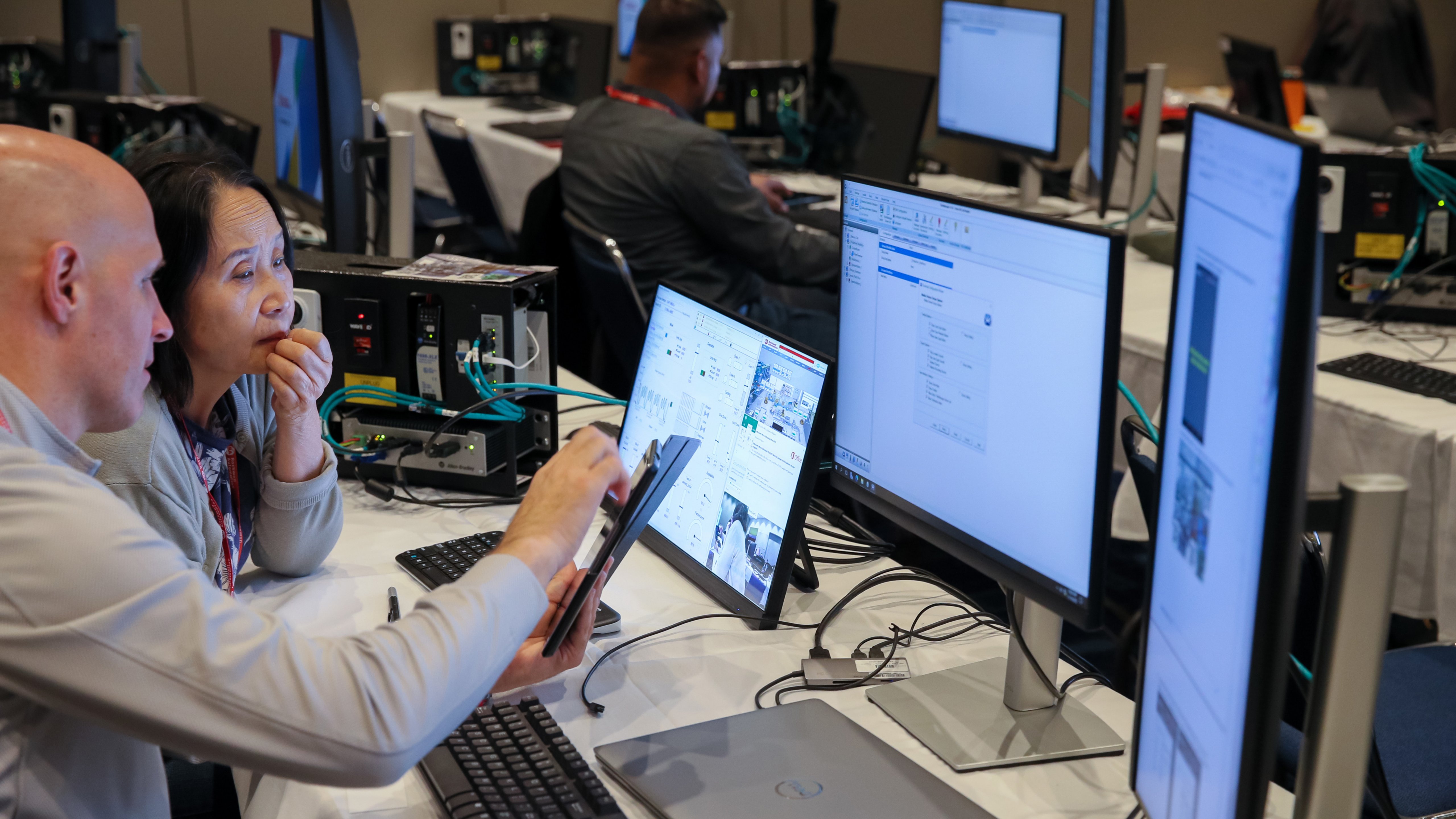 Advanced training isn't just a pass, it's a promise
This is the only industry event where you can get four full days of advanced training, collaborative networking, and immersive experiences all in one place.
Contextualize what you learn and have richer conversations that matter to your job

Spend time with domain experts who are there to help

Ask questions about your own needs and functionality and get personalized guidance

Take one of our new 3-hour labs, answering your call for longer, in-depth training

Earn Professional Development Hour credits

Create a schedule with less conflicts by loading up on courses early in the week so you can spend time at the expo when it opens

Special offer for Advanced Training Pass holders

: Continue your training after the show with 20% off a one year, single user Learning+ training subscription.
Meet your Engage Community
We hope you've had a chance to experience the Rockwell Automation Engage Community online (if not, check it out). Now it's time to move the conversation to an in-person environment. At this year's Automation Fair, you'll have more opportunities than ever to network with Rockwell Automation technology users from around the world. Whether it's over lunch, in between advanced training sessions, or at the Expo, get ready to pick the brain of your peers and share tips as you come together with the stars of the manufacturing industry.