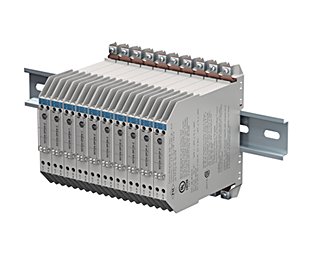 Includes standard DIN rail snap on mounting for easy installation and grounding
Includes one- or two-channel barriers, 646 or 327 Ohm maximum resistance
Provides diode return feature to prevent a current into the hazardous area
Offers a high power version with a smaller serial resistance which provides higher voltage to the field device
Uses Zener diodes to limit electrical energy in hazardous environments
Certifications
You can see a list of certifications for the Bulletin 937Z Zener Barriers by product number and link to the pdf of the certification document.
Configuration & Selection Tools
CrossWorks — Convert competitive catalog numbers to similar Allen-Bradley® products.
ProposalWorks — Build complete quotes and proposals.
Other Resources
Procurement Specifications — Visit our online resource to find the procurement specifications for this product.
Knowledgebase — Visit our online resource for technical information, support chat and forums, software updates, and product safety advisories/notices.