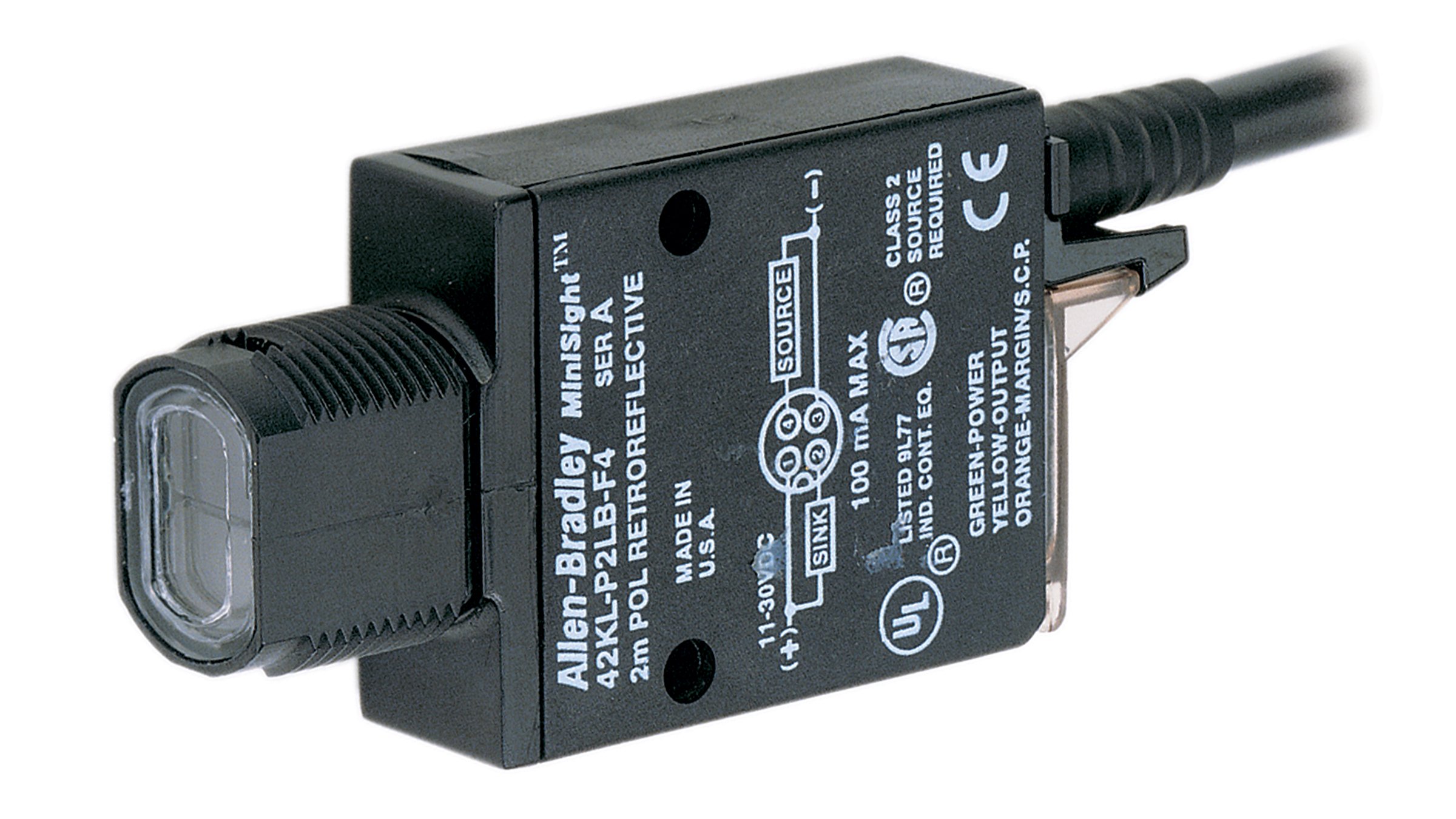 Our Bulletin 42KL MiniSight™ General Purpose Sensors are an exact match for one of the industry's most popular form factors, and have many additional features. They have a more robust housing that withstands repeated high-pressure washdowns, plus multiple status indicators for power, output and margin. If you are already using this common housing style, you will not have to make changes to upgrade to Minisight.
18 mm threaded nose- or side-mount through-holes

Available in DC and 2-wire AC/DC versions

Durable housing design with 1200 psi washdown rating

Switch selectable L.O./D.O.

Visible indicators for power, output and 2.5x margin/short circuit protection
Certifications
CE Marked for all applicable directives 
CSA Certified
UL Listed
Certifications apply when product is marked. See our Product Certification site for Declarations of Conformity, certificates and other certification details.