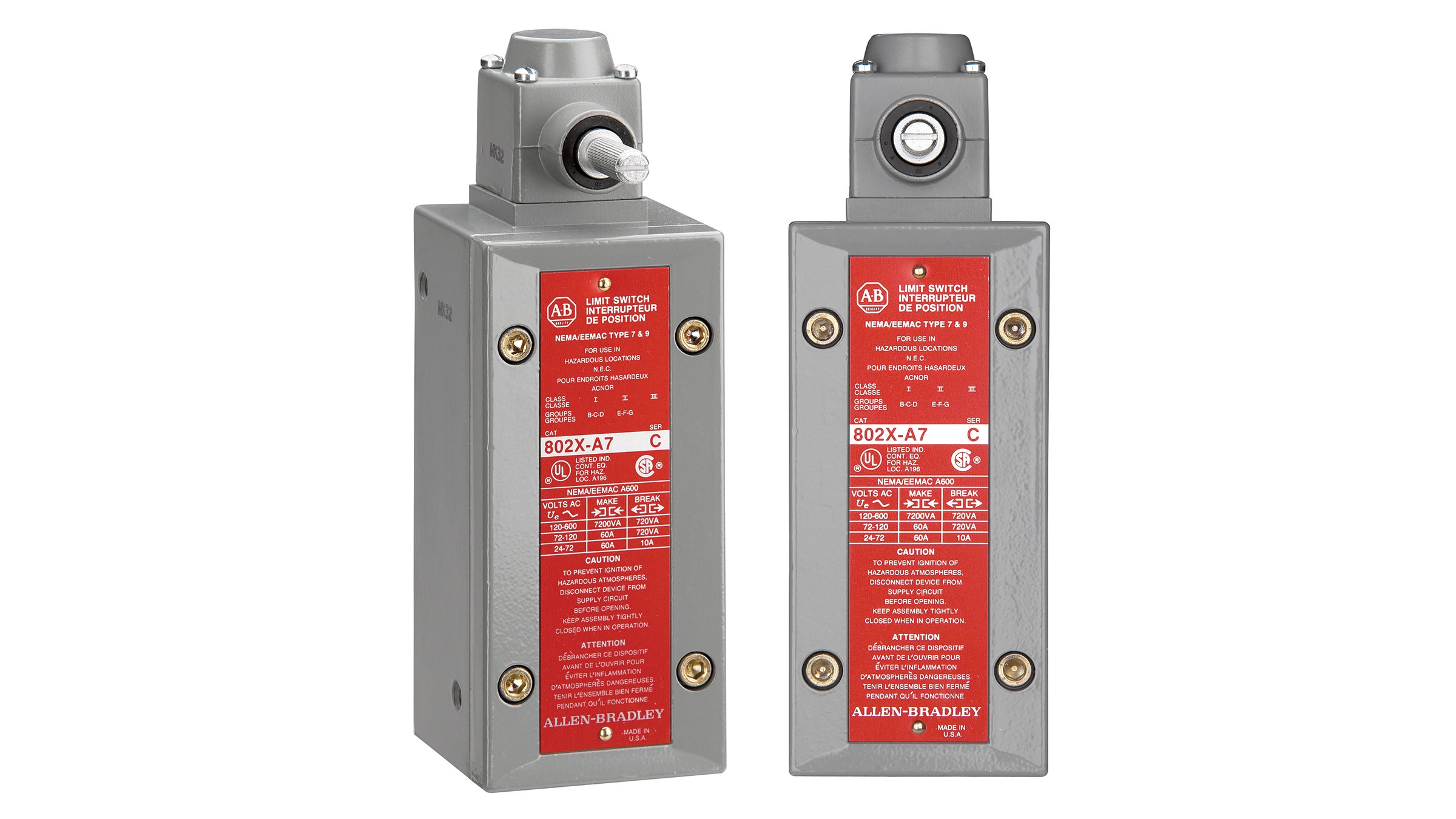 Our Bulletin 802X NEMA Type 4 watertight limit switches are designed for indoor use to protect the internal parts against water seepage, splashing, falling water, or hose-directed water.
Class I, groups B, C and D or Class II, groups E, F and G or Class III
Multiple operator styles 

Side rotary
Wobble stick
Cat whisker
Adjustable top or side push
With or without rollers
Typical applications include:

Dairies

Food-processing plants

Refineries

Distilleries

Grain elevators

Flour mills
Certifications apply when product is marked. See our Product Certification site for Declarations of Conformity, certificates and other certification details.