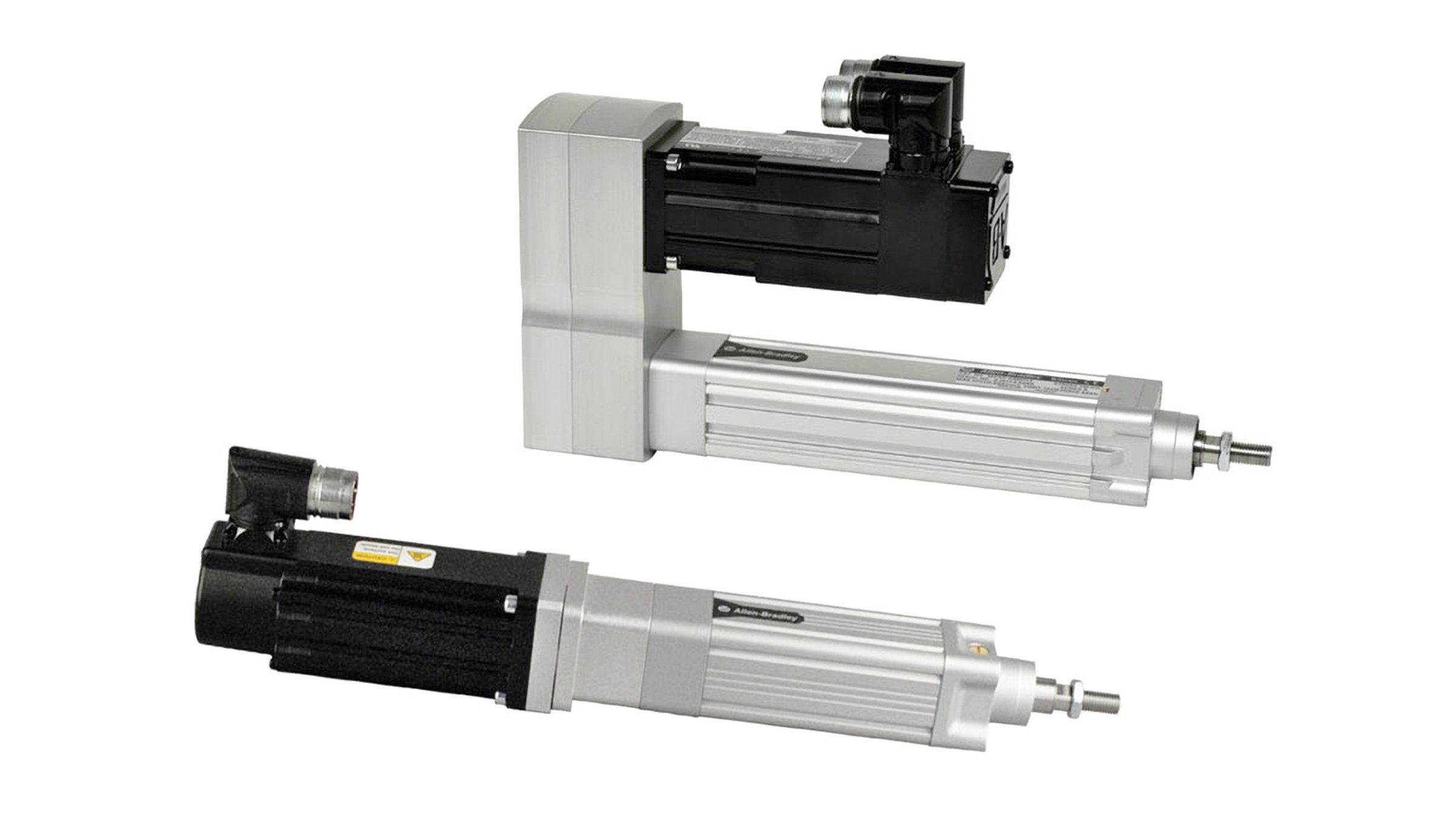 Our Bulletin VPAR and MPAR electric cylinders provide an integrated solution with dynamic, precise response for a wide range of linear motion applications. These cylinders use RSLogix 5000 software to extend and retract with highly repeatable positioning, velocity, and force. Industry standard mountings and rod-end attachments help simplify your assembly and reduce mechanical design engineering, wiring, and commissioning time.
Linear feed force of up to 2500 N (562 lbs)

Speeds up to 1 m/s

Linear stroke lengths to 800 mm

32, 40, and 63 ISO15552 pneumatic frame sizes

Flange, clevis, and trunnion mountings

Positioning repeatability of ± 0.02 mm

High resolution absolute feedback

100% duty cycle rating

Precision ground ball screws and heavy-duty bearings

24V DC holding brakes available

Guide rods and rod eyes
VPAR Electric Cylinders
Connect with a single cable connection

Provide seamless connectivity to Kinetix 5500 drives
MPAR Electric Cylinders
Provide separate power and feedback cable connections

Offer optional DSL converter kit for connecting to Kinetix 5500 drives
Typical applications for our VP- and MP-Series Electric Cylinders include:

Material handling

Volumetric filling and process control

Fabrication

Push, pull, eject, press, or clamp parts

Packaging

Electronic assembly

Insertion systems

Inspection and test equipment
Use the following software to program your VP- and MP-Series Electric Cylinders.
Certifications apply when product is marked. See our Product Certification site for Declarations of Conformity, certificates and other certification details.