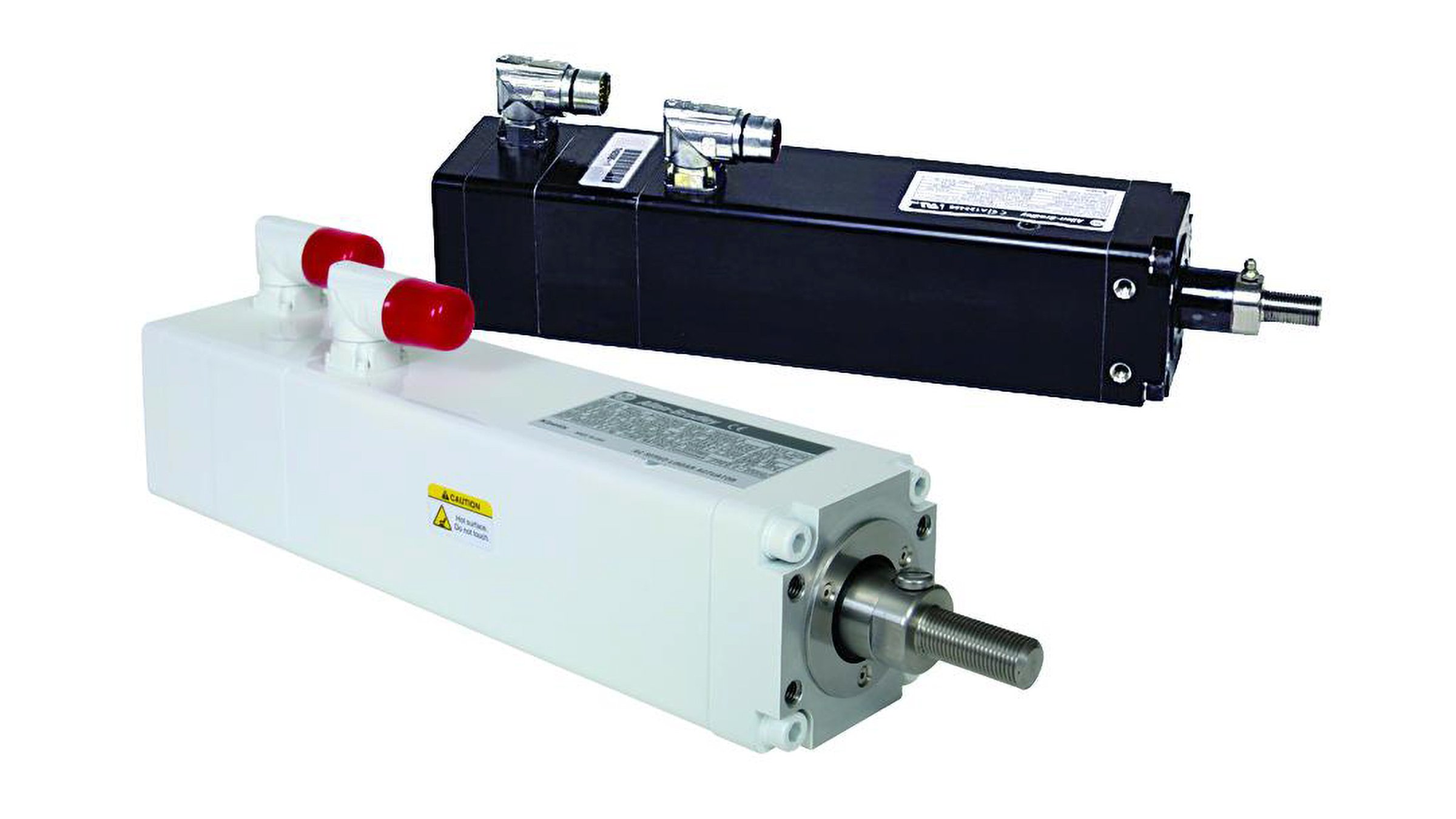 Our Bulletin MPAI MP-Series™ Heavy Duty Electric Cylinders are compact, lightweight, high force actuators that serve as a cost-effective alternative to hydraulic solutions. Our ready-to-install electric cylinders are energy efficient and help provide machine flexibility, including precise, multi-point positioning.
Fully assembled and ready to mount

Operates without externally mounted limit or home switches

No pipes, valves, air or oil supply required

Flexible control (unlike fluid power cylinders)

Food-grade option

Durable two-part white epoxy coating and corrosion resistant stainless fasteners

Stroke lengths up to 450 mm, speeds as fast as 550 mm/s, and positioning repeatability of ± 0.02 mm

Stainless-steel piston rod actuators with Viton® seals

Full setup and programming support in RSLogix™ 5000 (version 20 or earlier) and UltraWARE software

Easy sizing and operating life estimates using Motion Analyzer software

3D solid model files are available to simplify mechanical and electrical design

Available with or without 24V DC holding brakes
Typical applications for our MP-Series™ Heavy Duty Electric Cylinders include:
Material handling

Volumetric filling and process control

Fabrication

Push, pull, eject, press, or clamp parts

Packaging

Electronic assembly

Insertion systems

Inspection and test equipment
Use the following software to program your MP-Series™ Heavy Duty Electric Cylinders.
Certifications
CE Marked for all applicable directives
Certifications apply when product is marked. See our Product Certification site for Declarations of Conformity, certificates and other certification details.