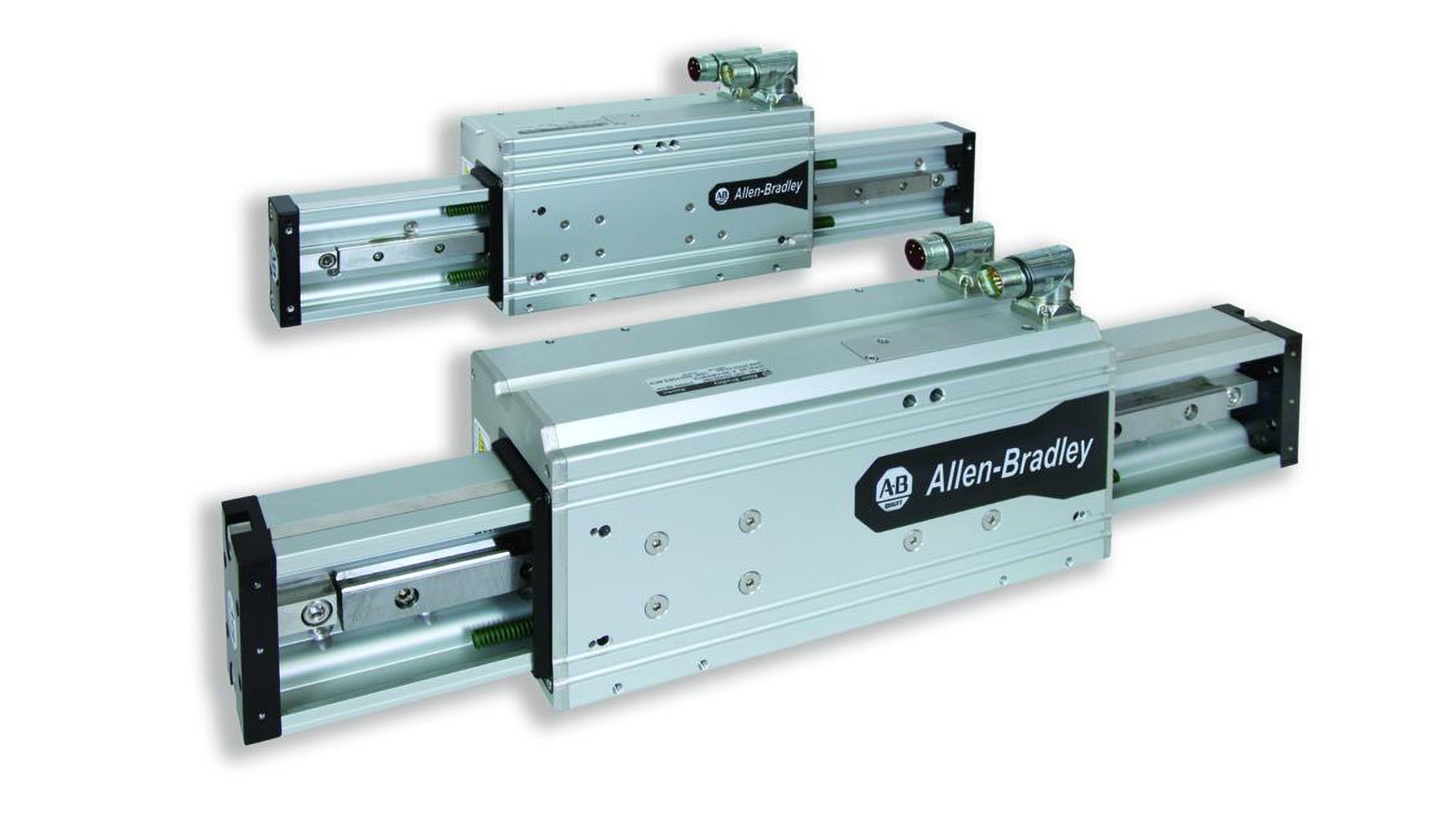 Our Bulletin LDAT Integrated Linear Thrusters provide high-speed, load-bearing linear motion out-of-the-box and are capable of pushing, pulling, or carrying a load. They are reliable linear actuators that combine high levels of velocity and acceleration, peak thrust forces, and direct drive technology to help maximize performance and reliability.
High velocity (to 5 m/s) and acceleration (5g standard, higher with review)

Direct drive technology eliminates wear items associated with rotary-to-linear motion conversion

Integrated linear bearing provides ability to carry a load without having to mount and align external bearings

Pre-engineered solution helps you reduce engineering, design, and documentation time

Multiple mounting surfaces and methods provided
Typical applications for the Integrated Linear Thruster include:

Cartoning

End-load case packing

Top-load case packing

Flying fillers

Horizontal pouching

Horizontal motion conveyors

Tray and case forming

In/Out feeds
Use the following software to program your Integrated Linear Thrusters.
Certifications apply when product is marked. See our Product Certification site for Declarations of Conformity, certificates and other certification details.