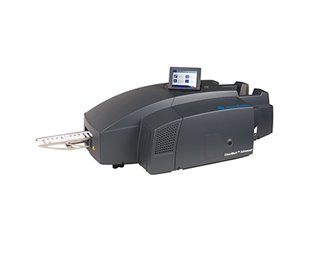 Our Bulletin 1492 ClearMark™ advanced marking system prints on terminal block marker cards as well as other industrial components. It is ideal for printing high volumes in continuous operation. The precise ink jet printing along with heat bonding provide optimum print results for durable marking.
Takes less than 2 minutes to print and set a full marker card

Includes integrated feeder for up to 30 marker cards

Offers low-maintenance, automatic cleaning cycles keep ink flowing and printer ready to use

Provides high-quality 600 or 1200 dpi color printing

Offers user friendly touch panel with intuitive interface

Can feed full- or half-sized marker cards
Certifications apply when product is marked. See our Product Certification site for Declarations of Conformity, certificates and other certification details. 
| Resource | Publication Number | Language |
| --- | --- | --- |
| Bulletin 1492 ClearMark Advanced Printer Product Profile | 1492-PP016 | |
| Bulletin 1492 Preprinted and Custom-printed Marker Cards Selection Guide | 1492-SG009 | |
| Bulletin 1492 ClearMark Advanced Printer User Manual | 1492-UM011 | |
| Bulletin 1492 ClearMark Advanced Printer Quick Start Guide | 1492-QS005 | |
| ClearTools Software User Manual | 1492-UM009 | |