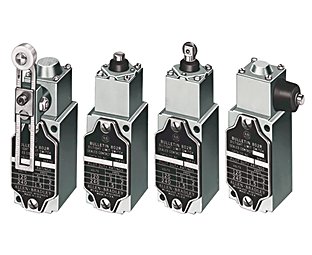 Our Bulletin 802R NEMA Type 13 Sealed Contact Hazardous Location Limit Switches feature a rugged single contact, hermetically sealed in a glass envelope that has excellent contact reliability even in contaminated atmospheres. These switches are listed by Underwriters' Laboratories, Inc. for use in Class I, Division 2, Groups A, B, C, and D hazardous locations as defined by the National Electrical Code.
Popular Resources/Quicklinks
Presence Sensing Brochure
Limit Switches Technical Data
High contact reliability in contaminated atmospheres
NEMA Enclosure Type 13
Class I, groups B, C and D or Class II, groups E, F and G or Class III
Multiple operator styles

Side rotary
Wobble stick
Cat whisker
Adjustable top push
Top or side push
With or without rollers
Certifications apply when product is marked. See our Product Certification site for Declarations of Conformity, certificates and other certification details. 
Typical applications for the Sealed Contact Hazardous Location Limit Switches include:
Refineries

Distilleries

Grain elevators

Flour mills
Essential Components Case Studies — View our case studies site to discover how customers have applied Allen-Bradley components in their applications.