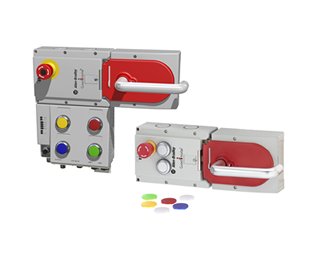 Includes a high coded RFID bolt actuator to achieve the highest level of tamper resistance in accordance with ISO 14119
Offers both Power-to-Release and Power-to-Lock models for personnel safety or the protection of machine production
Offers the ability to be wired in a series and maintain a PLe Cat 4 rating for interlocking, guard lock monitoring and control of guard locking
Includes a CIP Safety over EtherNet/IP version which enables easy integration in a networked automation control system using Studio 5000 Logix Designer® environment
Additional Information
Protect your people, productivity, and environment with our Safety Components and integrated Safety Solutions. We understand your factory floor challenges and can help you meet your goals with one of the broadest safety portfolios in the industry.
Certifications
CE Marked for all applicable directives
cULus Listed (UL 508)
Certifications apply when product is marked. See our Product Certification site for Declarations of Conformity, certificates and other certification details. 
| Resource | Publication Number | Language |
| --- | --- | --- |
| Guardmaster 442G Multifunctional Access Box Product Profile | 442G-PP001 | |
| Guardmaster 442G Multifunctional Access Box with CIP Safety Product Profile | 442G-PP002 | |
| Guardmaster 442G Multifunctional Access Box Installation Instructions | 442G-IN001 | |
| Guardmaster 442G Lens Set Installation Instructions | 442G-IN002 | |
| Guardmaster 442G Escape Release Installation Instructions | 442G-IN003 | |
| Guardmaster 442G Multifunctional Access Box with CIP Safety over EtherNet/IP Installation Instructions | 442G-IN004 | |
| Guardmaster 442G Multifunctional Access Box User Manual | 442G-UM001 | |
| Multifunctional Access Box with CIP Safety Over EtherNet/IP User Manual | 442G-UM002 | |
The Guardmaster® 442G Multifunctional Access Box supports applications that require the following:
Integrated guard locking and access control safeguarding solutions

Full body access into safeguarded areas such as, die press, metal working, packaging, printing press, robotic automated assembly, stamping, and web

Superior strength of a bolt style actuator