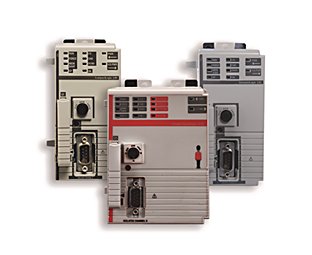 Like most good things, the CompactLogix 1768-L4x and L4xS controllers have come to an end. But don't worry… While the CompactLogix 1768-L4x and L4xS controllers are discontinued and no longer available for sale, we have the resources to help you migrate to our CompactLogix 5380 Control Systems.​
​CompactLogix 1768-L4x Controller to CompactLogix 5380 Controller Migration ​
Discover our CompactLogix and Compact GuardLogix 5380 Control Systems portfolio.​
​Get help using our migration resources:​
Migration Solutions​
​Let Rockwell Automation help you determine your options and make it easier for you to plan and manage the transition to more modern technologies.​
Use the Product Lifecycle Status search tool to find specific lifecycle information by catalog number.​

​
| Resource | Publication Number | Language |
| --- | --- | --- |
| Safety Capabilities Brochure | SAFETY-BR011 | |
| CompactLogix 1768-L4x Controller to CompactLogix 5380 Controller Migration Profile | MIGRAT-PP037 | |
| Midrange Architecture System Selection Guide | IA-SG001 | |
| CompactLogix Selection Guide | 1769-SG001 | |
| CompactLogix Controllers Technical Data | 1769-TD005 | |
| Bulletin 1768 CompactLogix Integrated Motion Specifications | 1768-TD001 | |
| 1768 CompactLogix System Quick Start Manual | IASIMP-QS003 | |
| 1768 CompactLogix Controllers User Manual | 1768-UM001 | |
| Compact GuardLogix Controllers User Manual | 1768-UM002 | |
| Logix5000 Controllers Common Procedures Programming Manual | 1756-PM001 | |
| Logix5000 Controllers Design Considerations Reference Manual | 1756-RM094 | |
| GuardLogix Controller Systems Safety Reference Manual | 1756-RM093 | |