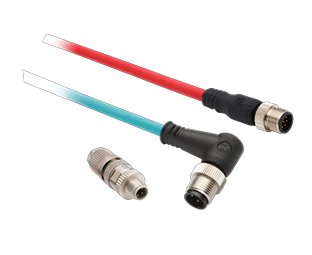 Overmolded housing protects the integrity of the signal
Field attachable connectors
Red cable jackets identify safety networks on your machines
M12 X-code patchcords available with Cat 6 Gigabit cable
Rockwell Automation announces that as of March, 2017, our Variant 1 cables will be discontinued and no longer available for sale.
Migration Solutions
Demanding market conditions pose significant challenges. Across the enterprise and throughout the lifecycle, you must continuously strive for ways to leverage your existing automation investment.
Let Rockwell Automation help you determine your migration options and show you the benefits, including better performance, more informed business decisions, reduced maintenance costs, and quicker response to changing market demands.
Use the Product Lifecycle Status search tool to find specific lifecycle information by catalog number.
Learn more about our Migration Solutions.
| Resource | Publication Number | Language |
| --- | --- | --- |
| Connectivity & Network Media Brochure | CONEC-BR001 | |
| Industrial Ethernet Media Brochure | 1585-BR001 | |
| Essential Components: Connectivity and Ethernet Media Product Profile | 1585-PP004 | |
| Ethernet Connectivity Product Profile | 1585-PP003 | |
| Gigabit Ethernet Connectivity Product Profile | 1585-PP006 | |
| Ethernet Media Technical Data | 1585-TD001 | |
| Motor Control Center Architecture Diagram Quick Reference | IASIMP-QR016 | |
| Integrated Architecture Recommended Literature Reference Manual | IASIMP-RM001 | |
Configuration & Selection Tools
Other Resources