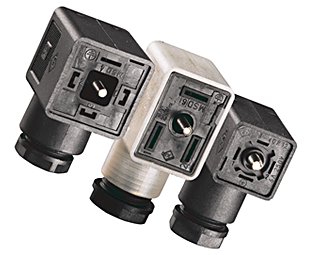 Our Bulletin 889 DIN Valve Field-attachable Connectors allow for the creation and customization of quick-disconnect cables on the plant floor for standard valves and other devices. Available in a variety of sizes and wiring configurations, these products provide standard connectivity and environmental protection. Optional built-in surge protection circuitry protects the solenoid coils within the field devices from potentially disruptive current spikes.
Popular Resources/Quicklinks
Connectivity & Network Media Brochure
Cordsets & Field Attachables Technical Data
Allows fast field assembly of custom quick-disconnect cables for valves and other devices
Includes optional status indicators
Offers protective circuits
Offers assortment of sizes (8…18 mm) and wiring configurations
Provides NEMA 4 and IP65 certifications
Configuration & Selection Tools
Other Resources
Knowledgebase — Visit our online resource for technical information, support chat and forums, software updates, and product safety advisories/notices.