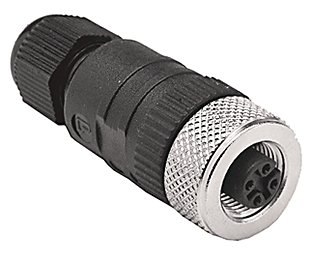 Our Bulletin 871A and 889 Screw Terminals are field-attachable connectors for use with raw cable. Available in male and female versions, these 4- and 5- pin models contain screw terminals for quick and easy assembly of custom cables on the plant floor. They can be straight or right-angled and are available for use with various cable diameters.
Popular Resources/Quicklinks
Connectivity & Network Media Brochure
Cordsets & Field Attachables Technical Data
Offers single cable or dual cable models
Provides screw terminals for simple and secure installation
Allows easy modification of existing cable installations
Includes embedded thermistor models designed for use with ArmorPOINT® thermocoupling input modules which provide cold junction compensation capability
Configuration & Selection Tools
Other Resources
Knowledgebase — Visit our online resource for technical information, support chat and forums, software updates, and product safety advisories/notices.