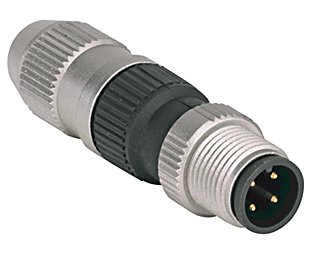 Our Bulletin 871A and 889 DC Micro (M12) Insulation Displacement Connectors are used with raw cable to create quick connections on the plant floor. IDC installation requires no tools. Simply insert the unstripped conductors into the connector body, and twist the connector ends together. The result is a durable, gas-tight electrical connection in a rugged IP67-rated housing. These connectors are available in male and female 3- or 4-pin configurations, and in straight and right-angle versions.
Popular Resources/Quicklinks
Connectivity & Network Media Brochure
Cordsets & Field Attachables Technical Data
Provides Insulation Displacement Connection (IDC) technology for quick, reliable connections
Offers field installable with no hand tools needed
Allows easy modification of existing cable installations
Includes metal body unit for use in shielding applications
Configuration & Selection Tools
Other Resources
Knowledgebase — Visit our online resource for technical information, support chat and forums, software updates, and product safety advisories/notices.