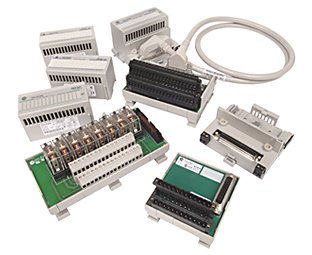 Increases machine building productivity

Simplifies design and engineering time

Reduces wiring time and wiring errors

Benefits from quality-looking panels

Supports

c

o

nv

e

r

s

ion

s

SLC™ 500 to CompactLogix

®

5380 and 5069 Compact I/O


Supports conversions from 1771 PLC-5® systems to 1756 ControlLogix® I/O
SLC I/O to Compact 5000 I/O conversion in 10 minutes
Convert your SLC™ I/O to Compact 5000™ I/O in less than 10 minutes with 1492 I/O wiring and conversion system. Watch the 4-min demo now. 
Certifications
cULus Listed: Hazardous Locations: Class I Div 2 (all except modules with relays); Groups A, B, D, and D.
Temperature Code: T3C @ 60 °C.
Standard UL File No. E10314, Guide No. NRAG/NRAG7
cULus Standard Locations; Module with relays; UL File No. E113724, Guide No. NRAQ/NRAQ7
Certifications apply when product is marked. See our Product Certification site for Declarations of Conformity, certificates and other certification details. 
Resource
Publication Number
Language
In-Panel I/O Wiring System Modules and Cables Brochure
1492-BR016
PLC-5 to ControlLogix I/O Wiring Conversion Selection Guide
1492-SG121
Digital/Analog Programmable Controller Wiring Systems Technical Data
1492-TD008
1746 SLC I/O to Compact 5000 I/O Conversion System
1492-SG010
SLC 500 Migration Quick Reference
1746-RM003
View 1746 Conversion Module Installation Instructions in Literature Library