Misyonumuz topluluk iş ortaklarımız için üretkenliği ve sürdürülebilirliği artıran kaynaklara erişim sağlamaktır.
Topluluğumuz
Çalışanlarımızla birlikte dört ana alana odaklanarak topluluklarda pozitif, proaktif bağlantılar kuruyoruz:
%52 STEM Eğitimi
%29 Eşitlik ve Kapsayıcılık
%18 Yetenek Çekme
%1 Afet Yardımı ve Kurtarma
Eğitimimiz
Dünyanın müstakbel inovatörlerini ve geleceğe şekil verecek kişilerini yetiştirmek için özellikle genç kadınlar ve yeterince temsil edilmeyen gruplar için STEM eğitim programlarını geliştirmeye ve sayılarını artırmaya odaklanıyoruz.
 FIRST (For Inspiration and Recognition of Science & Technology) programı yoluyla, teknoloji fırsatlarına sınırlı düzeyde erişimi olan topluluklara odaklanarak tüm dünya genelindeki genç beyinlere ilham veriyoruz. Rockwell Automation tüm FIRST programları genelinde 221 ekibe destek verdi ve ekip burs programı önceki sezon %10'luk artışla büyümeyi sürdürdü. Ayrıca, stratejik iş ortaklığımız, FIRST yönetim kurulunda yer alan Başkan ve CEO'muz Blake Moret dahil olmak üzere liderlik düzeyinde önemli derecede destek almaktadır. 2006'dan beri, 27 milyon ABD Dolarının üzerinde nakit ve ayni ürün desteği sağladık.
Gönüllü Çalışan Ödülleri
Her yıl daha iyi bir dünya yaratmak için başkalarına hizmet vererek insanlara örnek olan çalışanlarımızı takdir ediyor ve ödüllendiriyoruz. Hometown Hero Ödülü gönüllülerin içinde bulundukları topluluğu iyileştirmek için sergiledikleri çalışmaları takdir etmek amacıyla verilmektedir.
Milwaukee, Wisconsin'de bulunan bir mimar ve yazılım iş operasyonları ve güvenlik programı yöneticisi olan Marcus Taylor, Lead2Change'de gönüllü olarak çalışmaktadır. Marcus, Lead2Change yoluyla Milwaukee Devlet Okulu öğrencilerinin lise sonrasında başarılı olabilmek için ihtiyaç duydukları beceri ve araçları kazanmalarına yardımcı oluyor.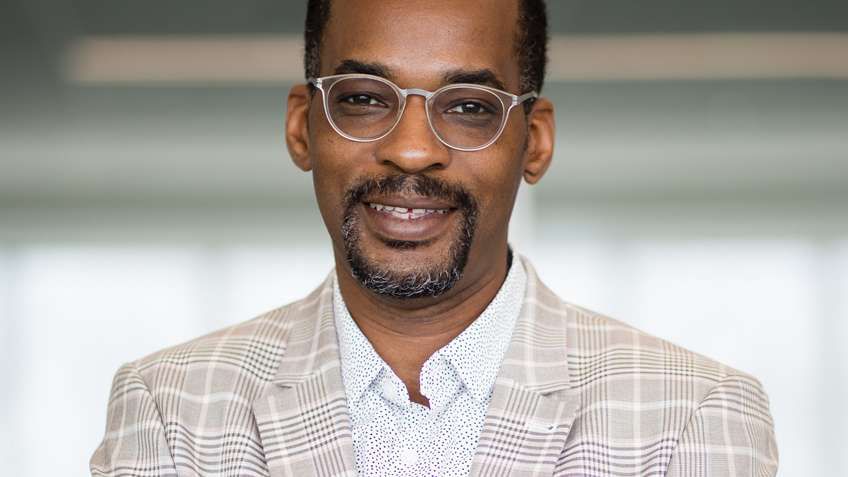 Topluluklara Yaptığımız Katkılar
Şirketimizin büyük bir iş varlığına sahip olduğu toplulukların canlılığında oynadığı önemli rolün farkındayız. Temel hizmetler sağlayan, sanatsal ve kültürel fırsatlar sunan ve sivil liderliği besleyen programlara destek olmaktan gurur duyuyoruz.
Şanghay'daki Rockwell Automation çalışanları 2017'den beri kendi zamanlarında gönüllü olarak çalışarak bir okul sonrası programında göçmen çocuklara destek oluyorlar. Gönüllüler çocuklarla bire bir ilgilenerek ev ödevlerini güvenli ve yönlendirmeli bir ortamda yapmalarına yardımcı olurlar.