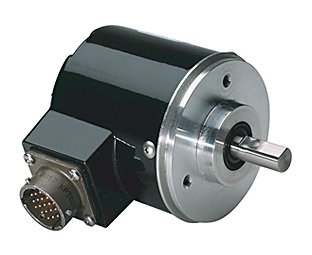 Bulletin 845G Single-Turn is a NEMA Type 4 and 13, single-turn absolute encoder for use in harsh conditions. We enhanced this encoder to incorporate the higher performance of our 845GM encoder in a standard size 25 package.
Popular Resources/Quicklinks
845G Single-Turn Absolute Encoder Installation Instructions
Absolute gray code, natural binary or binary coded decimal (BCD) output
8…15 bit resolution (256…32768 counts per revolution)
Open collector, TTL, push-pull or SSI outputs
Low or high true output optional
NEMA Type 4 and 13
Reverse polarity protection
5V, 8-24V or 10-30V DC power supply
0…85 °C operating temperature
Configuration & Selection Tools
CrossWorks — Convert competitive catalog numbers to similar Allen-Bradley® products.
ProposalWorks — Build complete quotes and proposals.
Other Resources
Knowledgebase — Visit our online resource for technical information, support chat and forums, software updates, and product safety advisories/notices.