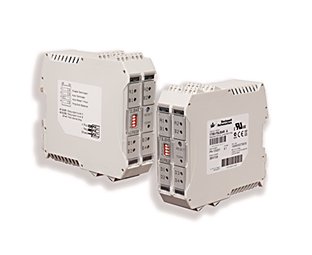 Our Bulletin 1788 4-way Redundant Intelligent Fieldbus Junction Box provides a simple, redundant, and fault-tolerant method for connecting field devices to a Profibus-PA or FOUNDATION Fieldbus (H1) network. The unit provides segment protection to four field device drop-line ports by continuously monitoring drop currents and disconnecting a faulty drop to protect the rest of the segment when a fault is detected. Trunk monitoring in redundant configurations enables the rerouting of trunk messages around cable faults.
Protects the integrity of a FOUNDATION Fieldbus H1 or Profibus-PA segment by automatically isolating faulty drops and restoring power when faults are corrected

Provides trunk open-circuit and short-circuit monitoring and reroutes trunk connections for extended availability

Displays useful field bus diagnostic information via status LEDs
Additional Information
Our PartnerNetwork™ offers complementary product solutions for products with FOUNDATION Fieldbus connectivity through the Encompass Product Reference program. You can sort and filter products from best-in-industry suppliers in your region to connect to the Rockwell Automation® architecture, or to use with our products.
Our modern Process Solutions enable you to drive productivity, increase efficiencies, and reduce costs. Our control, batch, process optimization, and safety system solutions and services easily integrate people, processes, and technology into The Connected Enterprise® to better address the many challenges you face.
Certifications apply when product is marked. See our Product Certification site for Declarations of Conformity, certificates and other certification details.