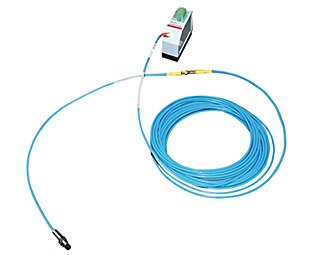 Suitable for vibration, speed/acceleration, rotor/position, and differential expansion measurements
Offers non-contact pick-up probe, extension cable, and driver system
Fully API-670 compliant
Offers sensor tip diameters from 5...50 mm (0.20...1.97 in.)
Includes linear ranges from tip from 0.25...29 mm (9.8...1142 mils)
Offers frequency response from DC to 10 Hz (-3 dB)
Includes color-coding to assure appropriately matched probes, extension cables, and drivers
Configuration and Selection Tools
CrossWorks — Convert competitive catalog numbers to similar Allen-Bradley® products.
ProposalWorks — Build complete quotes and proposals.
Other Resources
Integrated Architecture Podcasts — Select from a list of podcasts to learn more about the Integrated Architecture™ system.
Knowledgebase — Visit our online resource for technical information, support chat and forums, software updates, and product safety advisories/notices.