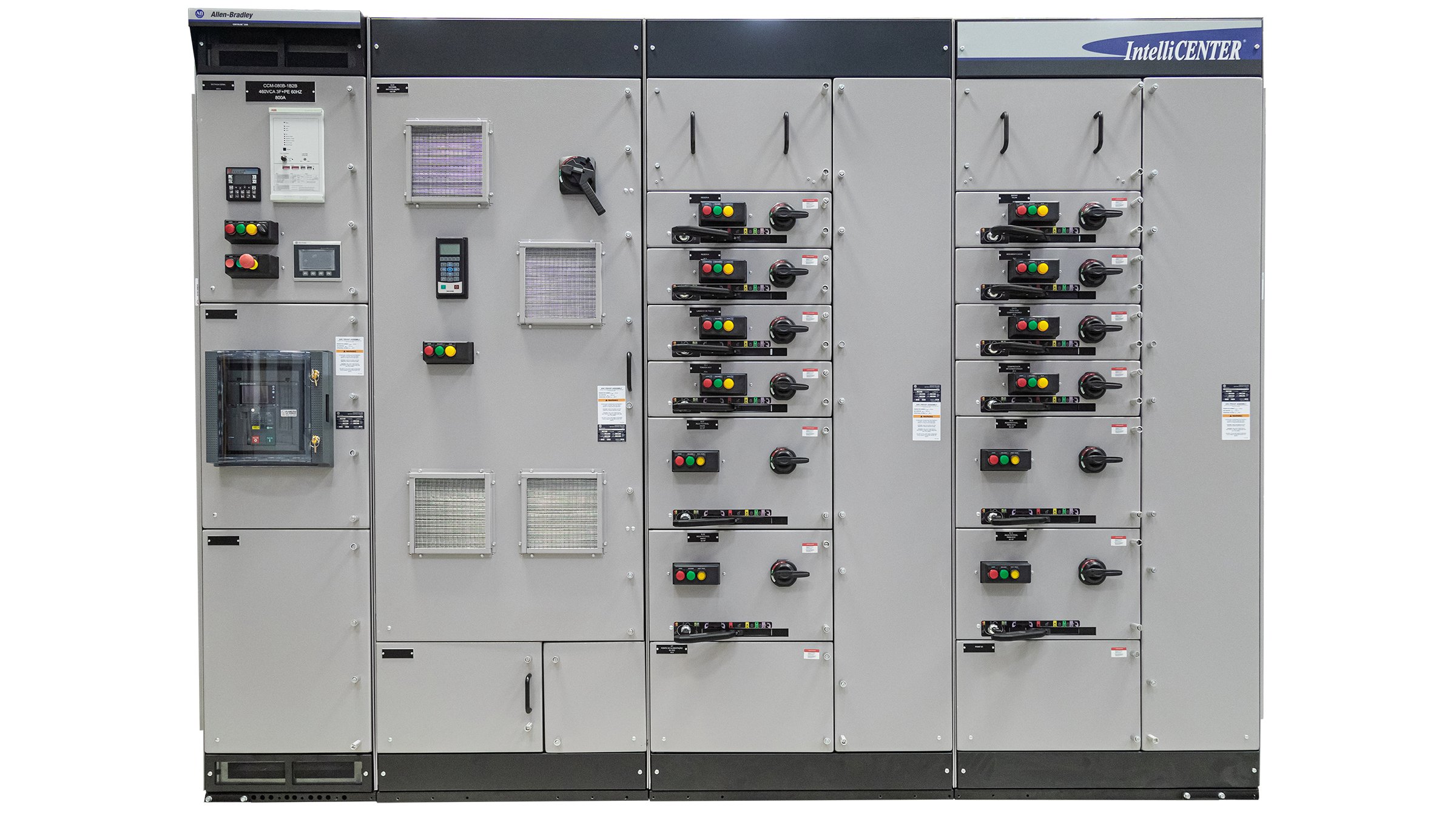 Our CENTERLINE® 2500 IEC low voltage motor control centers (MCCs) pass rigorous certification processes to meet application requirements around the world. Designed with a smaller footprint, the MCCs meet the global demand for factory-ready, energy- and cost-efficient industrial motor control solutions.
Functional Safety as a Standard Order
CENTERLINE 2500 MCCs with a PowerFlex® 750- and 520-series variable frequency drive can now support functional safety ratings as a standard order. This includes SISTEMA files and support subsystems up to SIL 3, PLe, CAT 4, making it easier to design and install a safety system.
PowerFlex drives with functional safety units (standard order):
PowerFlex 750 subsystems up to SIL 3, PLe, CAT 4

PowerFlex 525 subsystems up to SIL 2, PLd, CAT 3

Safety Starters with functional safety units (standard order):
Direct On-Line reversing and non-reversing up to SIL 2, PLd, CAT 2

Direct On-Line reversing and non-reversing up to SIL 3, PLe, CAT 3 (available by end of 2022)
Safety Distribution Subsystems with functional safety units (special order):
Single/Multiple Motor Safety Zones up to SIL 3, PLe, CAT 4

Networked/Software Configurable Safety Zones up to SIL 3, PLe, CAT 4
Meets IEC 61439-1, 61439-2

Offers current rating up to 4000 A

Offers short time rating (lcw) up to 100 kA

Provides operating voltage up to 690V

Provides enclosure rating up to IP54

Includes arc fault containment per IEC/TR 61641

Includes designs for fixed or withdrawable units


Select high density fixed units when floor space is limited

Select fully withdrawable units for fast replacement

Provides high unit density to optimize column space

Offers a variety of intelligent motor control options

Offers fully type tested standard designs
ArcShield™ Technology
Reduces arc flash hazards and increases protection against internal electrical arcing faults

Provides personnel and assembly protection per IEC/TR 61641:2014

Offers arc-resistant latches on all doors for pressure relief to keep doors latched during an arcing fault

Includes arc-resistant baffles for PowerFlex® variable speed drives to offer adequate heat dissipation and retain arc-containment
IntelliCENTER® Technology
Offers a built-in EtherNet/IP™ network, providing real-time data to minimize the need to approach the MCC

Offers built-in EtherNet/IP and DeviceNet™ technology, designed and tested to ODVA specifications to help provide reliable communications

Includes software that provides access to operating data and troubleshooting to help reduce downtime
SecureConnect™ Technology
Reduces exposure to electrical hazards by disconnecting power from the vertical power bus in an individual unit with the door closed

Offers four operating positions: connected, test, disconnected and released. A plunger near the handle can be locked out for added safety

Complies with IEC/TR 61641 and provides access as required by IEC 61892 for offshore oil and gas applications
Alternative Network Options
Complete Modbus TCP/IP solution without additional hardware

Streamline integration to third-party DCS with predefined Modbus Registers

Provide a consistent approach to deploying the MCC with a standard 600V rated Ethernet cable and Stratix® switch architecture
Certifications
Standards Compliance
EN 61439-1:2011

EN 61439-2:2011

EN 60204-1:2006 + A1:2009

EN 63000:2018

GB 7251.12-2013

GB/T 7251.12:2013

ICC-ES AC156

IEC/TR 61641:2014

IEC 61439-1:2011

IEC 61439-2:2011

IEC 60529:2013

ISO/IEC 17067:2013
Certifications
ABS

CE 

CCC

DEKRA

EAC 

RETIE 

Seismic 

SII Approval

UKCA 
| Resource | Publication Number | Language |
| --- | --- | --- |
| CENTERLINE 2500 MCCs for IEC Markets Brochure | 2500-BR001 | |
| IntelliCENTER Technology with EtherNet/IP Brochure | MCC-BR003 | |
| Fastrak CENTERLINE 2500 Product Profile | 2500-PP004 | |
| CENTERLINE 2500 Selection Guide | 2500-SG001 | |
| CENTERLINE 2500 MCC Installation Manual | 2500-IN001 | |
| CENTERLINE 2500 Installation Instructions | 2500-IN002 | |
| Retrofitting CENTERLINE 2500 Series A Through C Columns with Series D Units Installation Instructions | 2500-IN006 | |
| CENTERLINE 2500 Selection Checklist | 2500-SR001 | |
| CENTERLINE 2500 MCC Procurement Specification | 2500-SR002 | |
| Virtual Factory Acceptance Testing | MCC-SP005 | |
| Improving Safety with CENTERLINE 2500 IEC Motor Control Centers | 2500-WP002 | |