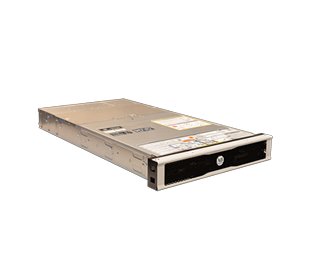 Virtualisatie zorgt voor een gemiddelde daling van 74% van de totale eigendomskosten, en daar houden de voordelen niet op. Met de nieuwe Versa Virtual Appliance kunt u ook downtime verminderen, rekencapaciteit toevoegen en gerust zijn met onze vertrouwde IT/OT-services en ondersteuning.
Ondersteuning, bewaking op afstand en beheer door een team van Rockwell Automation IT/OT-professionals zijn inbegrepen, dus u hoeft zich geen zorgen te maken dat u gespecialiseerde IT/OT-vaardigheden nodig heeft om op te zetten en te beheren.

Operationele technologieservices helpen de taal van uw controle te spreken, wat leidt tot een snellere oplossing
Ondersteunende diensten voor informatietechnologie bieden een zorgeloze ervaring om de infrastructuur te onderhouden

De Versa Virtual Appliance is ontworpen om een ​​klein systeem te hosten waarvoor meerdere applicaties nodig zijn, zoals FactoryTalk View, werkstations voor operators en werkstations voor technici.
Voorgeconfigureerd en direct klaar voor gebruik, waardoor het gemakkelijk te kopen en te implementeren is
Minimaliseer downtime en verhoog de productiviteit met redundantie-optie
Virtualization brings an average of 74% decrease in total cost of ownership, and the benefits don't end there. With the new VersaVirtual Appliance, you can also reduce downtime, add compute capability, and rest easy with our trusted IT/OT services and support.
Support, remote monitoring and administration by a team of Rockwell Automation IT/OT professionals are included, so you don't have to worry about needing specialized IT/OT skills to set up and manage.

Operational technology services help speak your control's language which leads to faster resolution

Information technology support services provide a worry-free experience to maintain the infrustructure

The VersaVirtual Appliance is designed to host a small system that requires multiple applications, such as FactoryTalk View, operator workstations and engineer workstations.

Preconfigured and ready-to-use out of the box, making it easy to purchase and deploy

Minimize downtime and increase productivity with redundancy option
Configuratie- en selectiehulpmiddelen
CrossWorks — Converteer de catalogusnummers van concurrenten in catalogusnummers voor vergelijkbare Allen-Bradley®-producten.
ProposalWorks — Stel offertes en aanbiedingen op en rond ze af.
Andere bronnen
Knowledgebase — Bezoek onze online bron voor technische informatie, ondersteuning chats en forums, software updates en adviezen en artikelen over productveiligheid,