METTLER TOLEDO
ACT350 Automation Transmitter
Industry leading ACT350 automated weight transmitter offers precise measurement and monitoring of strain gauge load cells at a network speed of 800Hz for real time control of filling, dosing, rate control, dynamic weighing, quality control, and sorting machines
It is among the most versatile weighing transmitters available for conventional strain gauge weighing technology and smart sensors, like POWERCELL where the unit provides individual cell weights to the Control system. ACT350 also supports test-weight-free adjustment (calibration) with CalFree™ and CalFree Plus to simplify installation. ACT350's advanced electronic filtering minimizes the effect of vibration while providing low-latency weight data including condition monitoring.
New, ACT350xx is approved for use in Division 2 / Zone 2/22 hazardous areas with the same capabilities of the safe-area device, allowing you to maintain safety while optimizing process speed and connectivity. Available with Custom AOP, sample code and engineering notes. ODVA Compliant.
Available for sale: Available now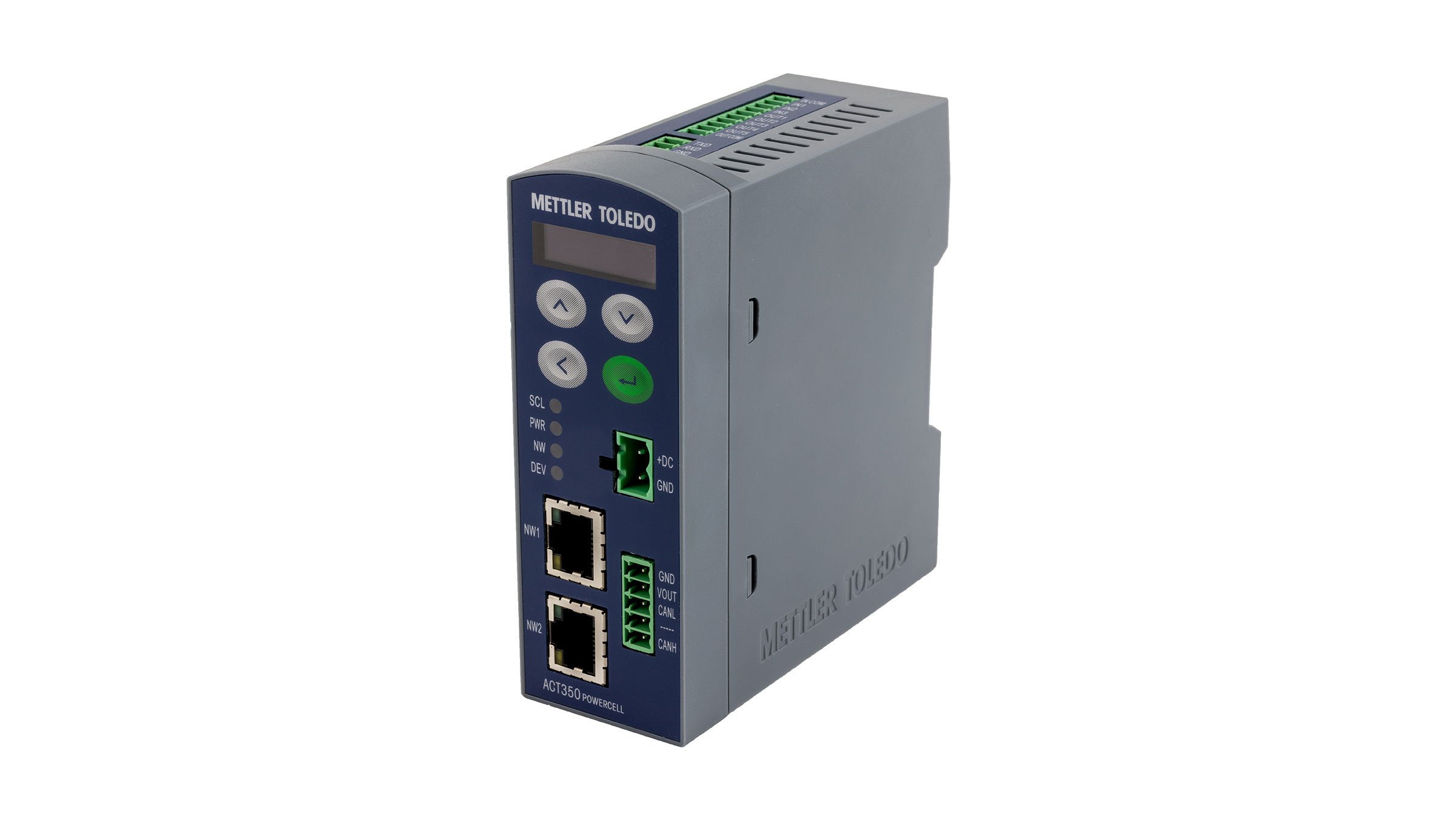 Learn more about this partner and their new innovations
View all the new products and solutions

Automation Fair features the newest innovations from Rockwell Automation and members of the PartnerNetwork™.  
Learn more about these technologies by visiting the exhibit hall at the event.  Automation experts will be ready to discuss how you can advance your operation. 
View all the New Products and Solutions