New Products and Solutions Showcase

Automation Fair® At Home will showcase the newest innovations from Rockwell Automation and members of the PartnerNetwork™. Learn more about these technologies by visiting the Partner Showcase during the event. Automation experts will be ready to discuss how you can advance your operation. 
Learn more about Automation Fair At Home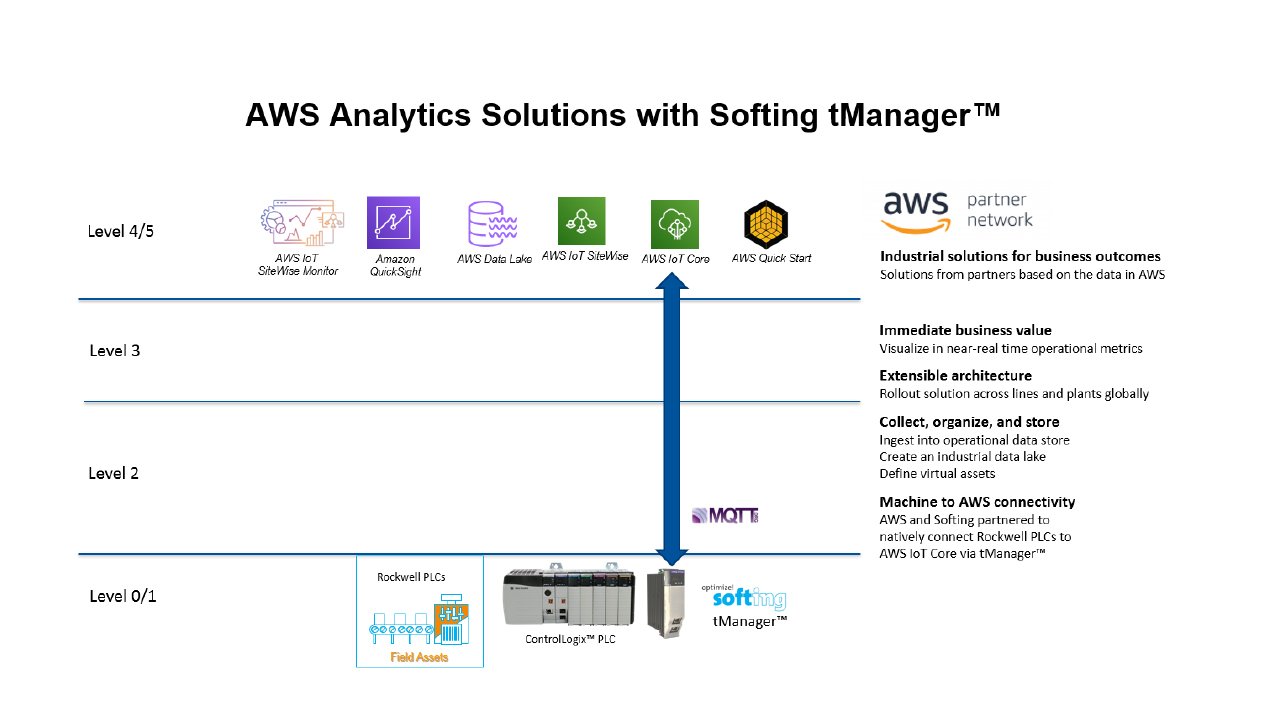 Softing Inc. announces a partnership with AWS cloud computing services to streamline connectivity between Rockwell PLCs and AWS IoT SiteWise for industrial analytics at scale. The Softing tManager is a ControlLogix or CompactLogix PLC module that inserts into the PLC chassis and enables direct transactions between PLC and cloud – no server, no coding, no protocol translation. Softing and AWS teamed-up to connect tManager directly into the AWS IoT Core simplifying the processes to get the plant floor connected to analytics, dashboards, and business results.
You can use AWS IoT SiteWise to model your physical assets, processes and facilities, quickly compute common industrial performance metrics, and create fully managed web applications to help analyze industrial equipment data, reduce costs and make faster decisions. With AWS IoT SiteWise, you can focus on understanding and optimizing your operations, rather than building costly in-house data collection and management applications.
tManager continues to be the platform of choice for directly connecting Rockwell PLCs to databases, such as MSSQL and ORACLE, and now cloud applications such as AWS IoT SiteWise, Microsoft Azure, Google Cloud, and IBM Bluemix.
Available for Sale: January 29, 2021

For more information, contact: 
Deane Horn, Softing Inc.
Learn more about this Partner and their offerings