New Products and Solutions Showcase

Automation Fair® At Home will showcase the newest innovations from Rockwell Automation and members of the PartnerNetwork™. Learn more about these technologies by visiting the Partner Showcase during the event. Automation experts will be ready to discuss how you can advance your operation. 
Learn more about Automation Fair At Home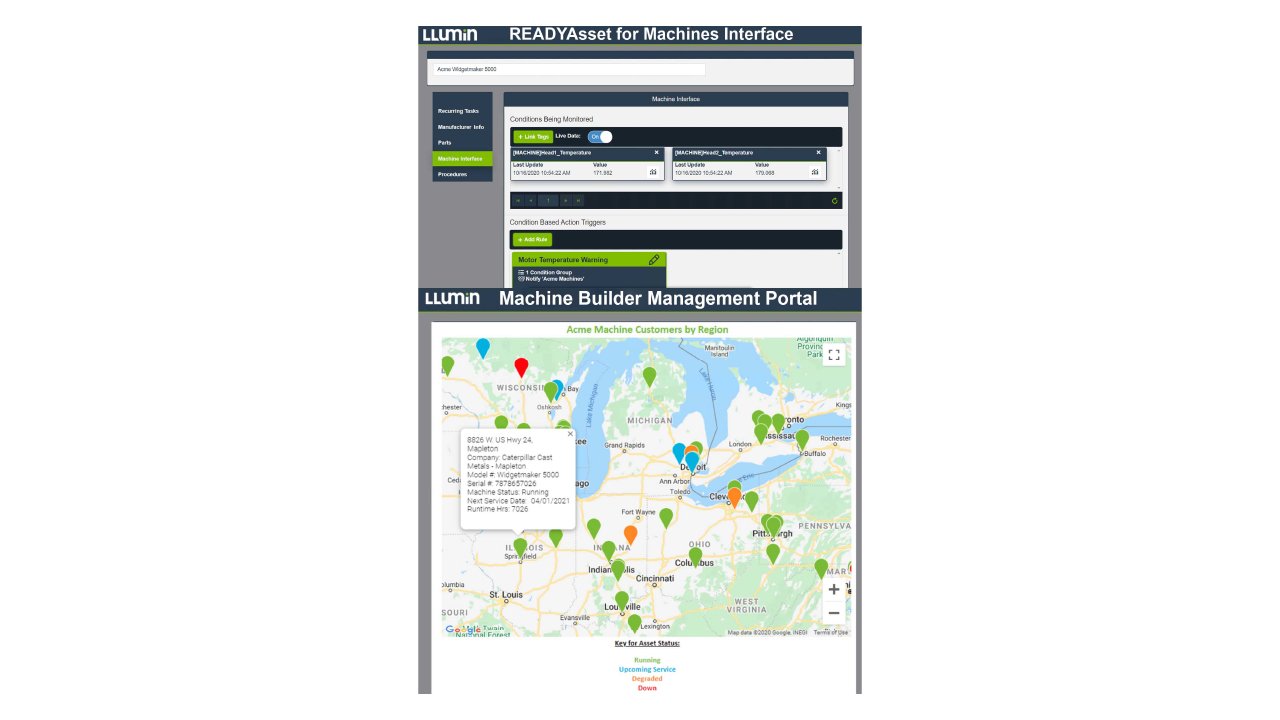 LLumin's READYAsset for Machines is a software solution that runs on any Windows based industrial computer or controller (ie, CompactLogix 5480) and gives machine builders a full suite of pro-active maintenance functionality that can be setup in advance using a simple but powerful rules-based engine. 
Then, during machine use, the system will automatically create and trigger any predictive work or calibrations needed, as well as trigger pro-active communications to any number of contacts or suppliers required. This includes instruction notifications, parts or supplies requisitions, and document transmissions. Escalation rules can also be set up to notify other parties or groups, based on elapsed time response or service level thresholds.     
In addition, READYAsset for Machines also gives the OEM the ability to easily monitor the health and status of their machines while in production, and the tools need to remotely access their READYAsset instance and update procedures, parts, or document records, and even communicate to the Operator when needed.   
These tools can be used to facilitate a Machine-as-a-Service strategy for the OEM.
Available for Sale: December, 2020

For more information, contact: 
Ed Garibian, LLumin
Learn more about this Partner and their offerings