New Products and Solutions Showcase

Automation Fair® At Home will showcase the newest innovations from Rockwell Automation and members of the PartnerNetwork™. Learn more about these technologies by visiting the Partner Showcase during the event. Automation experts will be ready to discuss how you can advance your operation. 
Learn more about Automation Fair At Home
Flow Vac 55 SD Flow Wrapper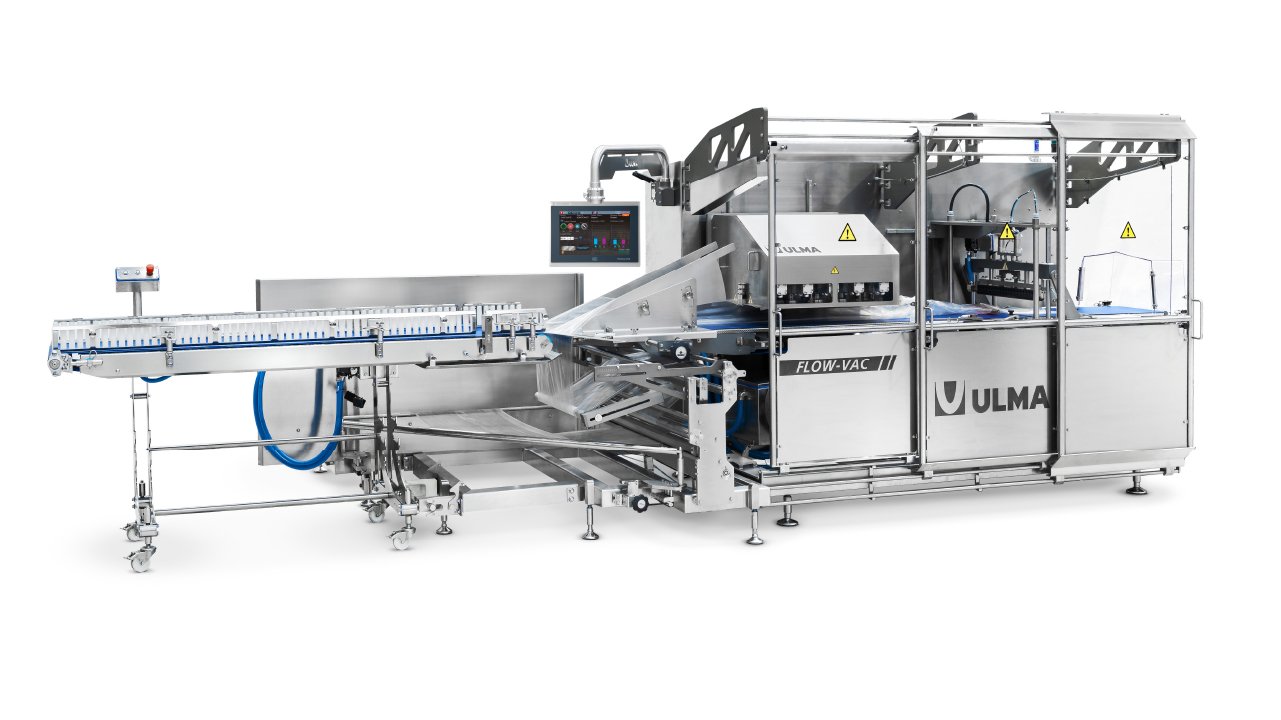 The FV 55 SD from ULMA is a fully sanitary design flow wrapper, aimed at packaging fresh meat and cheese. It has full washdown capability, meaning it can operate with the wet environments of cut floors or cheese plants. The film reel holder has been placed at 90 degrees from machine flow, featuring not only a more sanitary design, but easier film loading. Continuing with the sanitary focus, products are transferred automatically from the infeed conveyor to the film, which eliminates the potential for seal contamination. 
Labor saving: it takes only one to two people loading upfront - versus four to five people required for manually loading product into bags. Once the product is placed on the infeed conveyor, photocells measure the product length and index the product onto the film. This means we can create a different bag length for each product. Changing the film size is very fast and easy to do. 
This flow wrapper also uses the Rockwell controls platform, providing competitive parts and service availability and pricing. 
Available with Allen Bradley® controls from Rockwell Automation, the FV 55 SD is equipped to reduce solution complexity and maintenance costs, while realizing better quality, capacity, and throughput.
Available for Sale: Now available

For more information, contact: 
Hugh Crouch, Harpak ULMA Packaging
Learn more about this Partner and their offerings