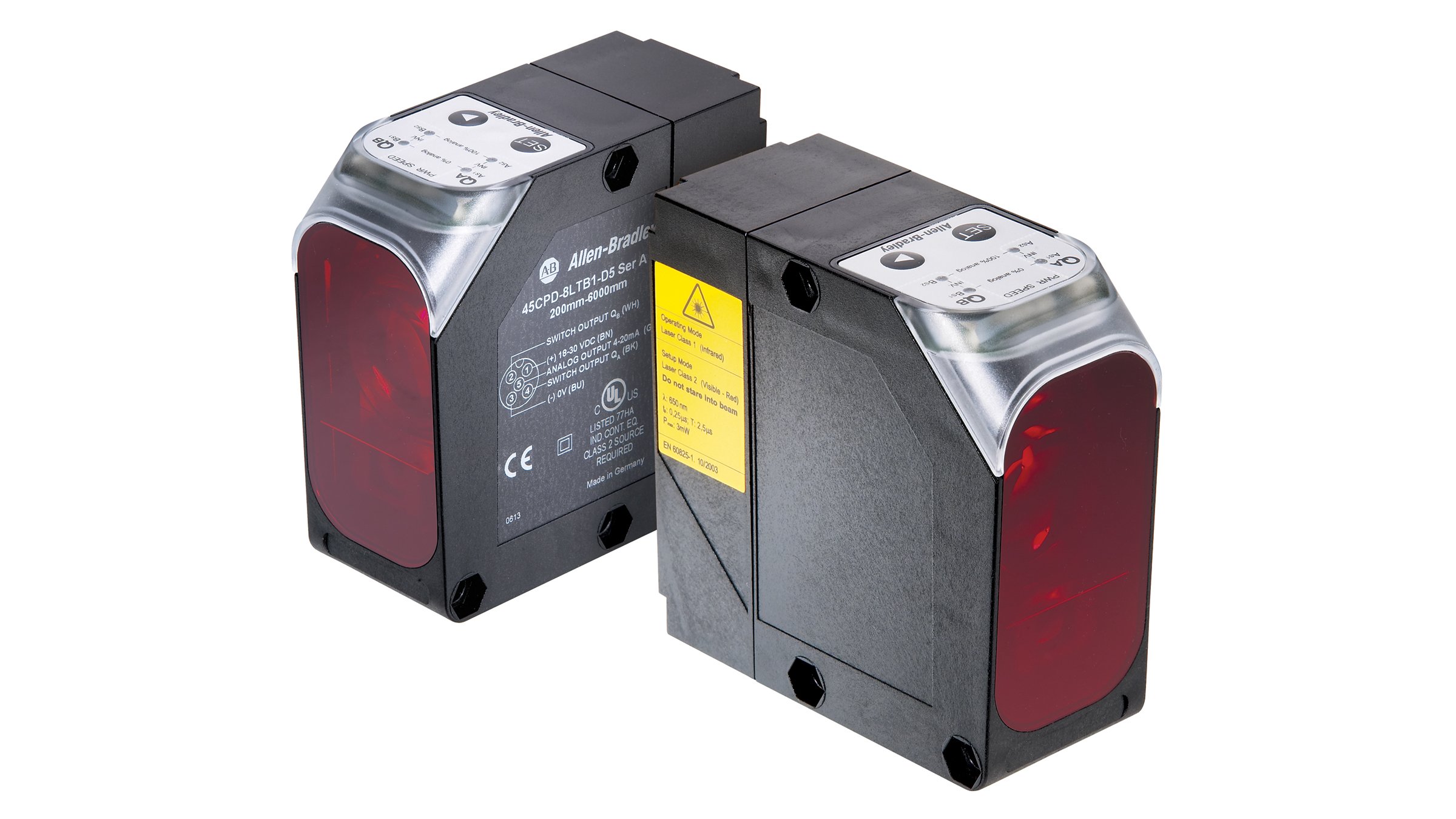 Our Bulletin 45CPD Long-range Measurement Laser Sensors are ideal for several long-range, non-contact measurement applications including: error proofing, inspection, distance measurement, verifying material position, stack level, thickness measurement, roll diameter, web winding/unwinding, long standoff distance (hot or limited space), level monitoring and box width measurement.
Long distance (6 m) non-contact measurement and detection
Eye-safe Class I laser for operation
Visible red Class II laser for alignment during set-up
Easy set-up using teach-in buttons
Self-contained sensor does not require external control devices
Two discrete outputs (PNP) and analog output (4...20 mA)
Analog output is automatically scaled between taught set points
Discrete outputs configurable for either Light Operate or Dark Operate operation
Certifications
CE Marked for all applicable directives
c-UL-us Listed
Certifications apply when product is marked. See our Product Certification site for Declarations of Conformity, certificates and other certification details.