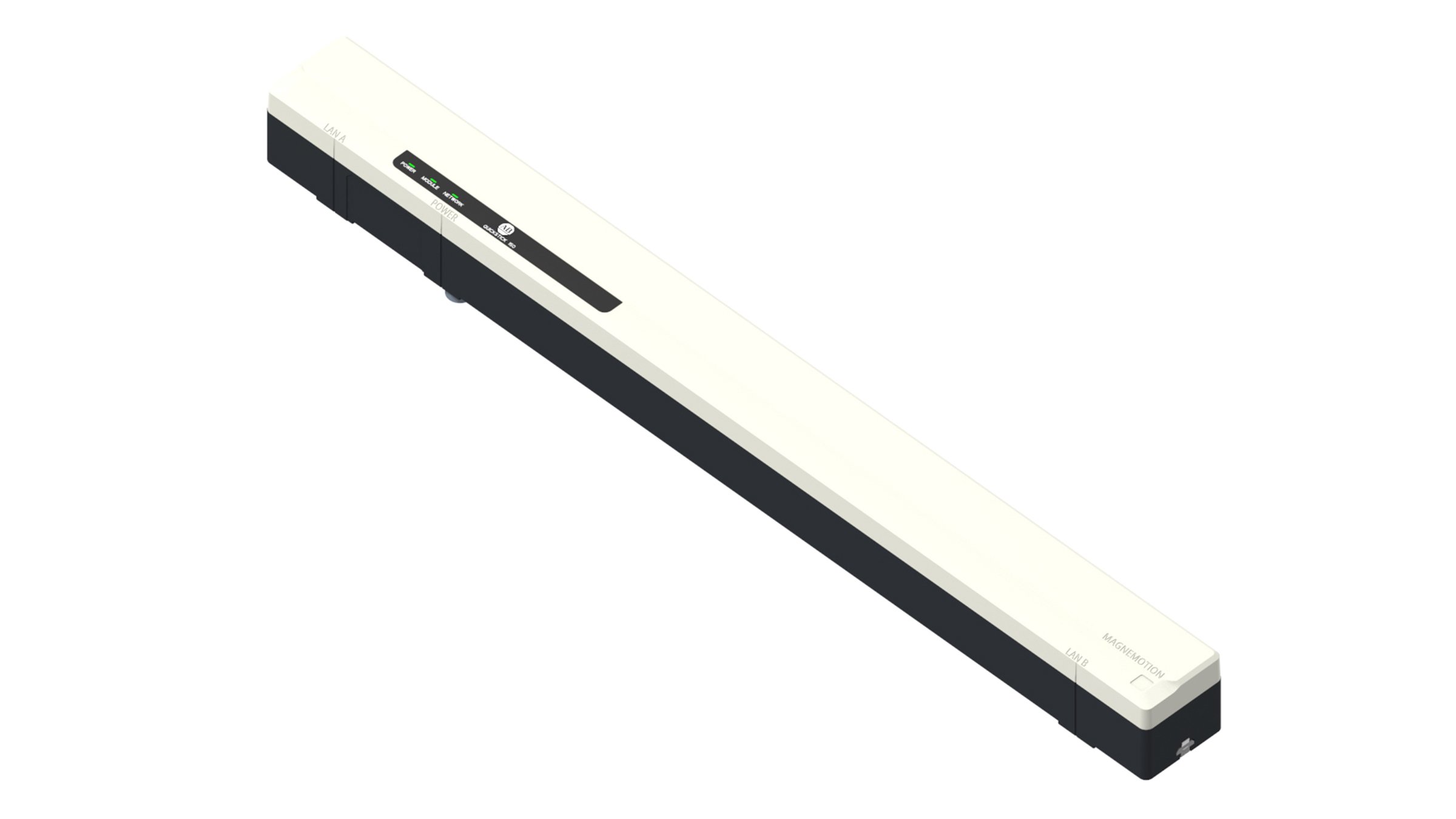 Our QuickStick® 150 Intelligent Conveyor System enables you to get more from your operations with faster, cleaner and more efficient transportation of goods. This system allows you to create more modular, scalable paths and deliver new levels of efficiency through its automatic routing and anti-collision capabilities.
Plus, with no moving parts used to generate motion, you can experience the benefits of designs that last longer and require less maintenance.
With the QuickStick 150 Intelligent Conveyor System you can raise the bar on what is possible across your operations. By moving goods within machines or throughout your facility with more speed and efficiency, every process in the chain can become more valuable. Need to make a change? That's easy too. Modules can be quickly changed out and replaced with new ones, simply update the path in the software.
Discover how the QuickStick 150 Intelligent Conveyor System can improve your manufacturing processes with:
Automatic routing of vehicles 
Anti-collision / zero-pressure conveyance
Solid-state propulsion that provides high reliability and extended life
High-speed Ethernet communication
Minimal cabling with direct motor-to-motor connections
Integrated feedback with no external sensors required
Features
Acceleration: Up to 2 G
Speed: Up to 4 m/s
Stator lengths

300 mm (11.81 in.)
500 mm (19.7 in.)
1 m (3.3 ft)

Vehicles per meter: Up to 5 vehicles per meter
Vehicle length, min: 144 mm (5.7 in.)
Thrust per meter: Over 684 N 
Magnet array sizes: 3...20 cycles [142...958 mm], single- and wide-array [78 mm and 129 mm]
Physical motor to magnet array gaps: 1...9 mm (0.04…0.35 in.)
Enclosure material: Aluminum with plastic cover
Ingress protection: IP66/67
Repeatability: ± 50 um at specified gap and friction
Safety: STO via propulsion disconnect