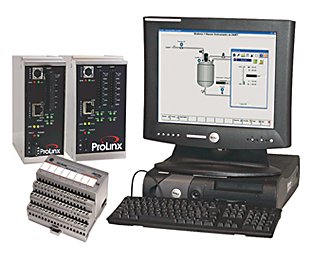 The HART (Highway Addressable Remote Transducer) protocol is a widely accepted standard for digitally enhanced communication with instrumentation within the process industries.
The HART Protocol is the global standard for sending and receiving digital information across analog wires between smart devices and control or monitoring systems
We offer a variety of analog I/O modules with HART connectivity
Additional products are available from our Encompass™ Partners
Additional Information
Our PartnerNetwork™ offers complementary product solutions for products with HART Protocol through the Encompass Product Reference program. You can sort and filter products from best-in-industry suppliers in your region to connect to the Rockwell Automation® architecture, or to use with our products.
Our modern Process Solutions enable you to drive productivity, increase efficiencies, and reduce costs. Our control, batch, process optimization, and safety system solutions and services easily integrate people, processes, and technology into The Connected Enterprise® to better address the many challenges you face.
| Resource | Publication Number | Language |
| --- | --- | --- |
| ControlLogix I/O HART Modules Product Profile | 1756-PP016 | |
| FLEX I/O and FLEX Ex I/O Selection Guide | 1794-SG002 | |
| FLEX I/O HART Modules User Manual | 1794-UM063 | |
| FLEX Ex I/O HART Modules User Manual | 1794-UM065 | |
| Rockwell Automation Library of Process Objects: HART Modules for PlantPAx DCS Reference Manual | PROCES-RM010 | |