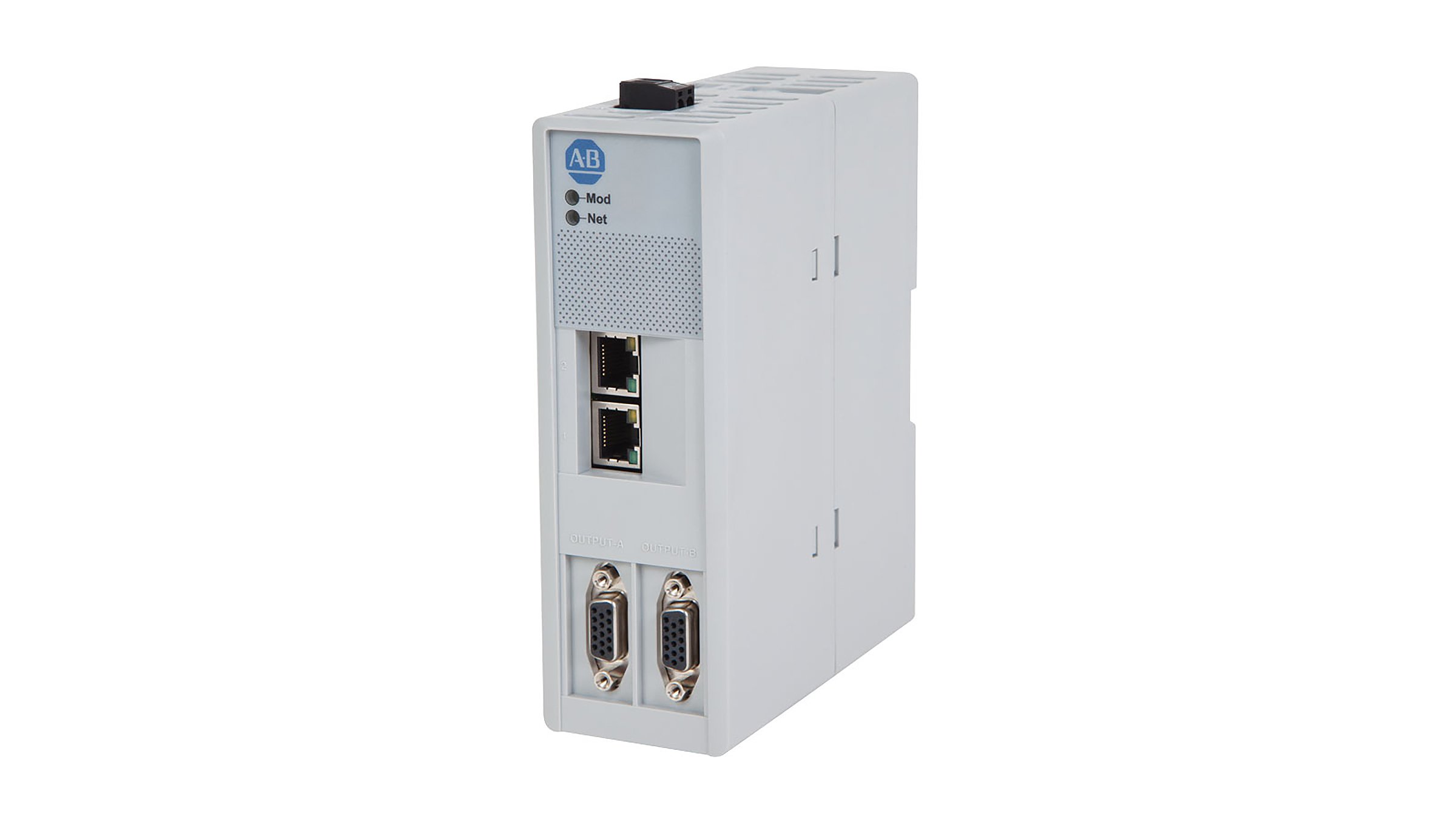 Our Bulletin 2198 Encoder Output Modules synchronize devices to your integrated motion on EtherNet/IP system. It can sync to any axis of motion, real or virtual, and is ideal for use with Kinetix® and PowerFlex® drives.
Syncs with any axis of motion, not just those nearby

Offers in-cabinet installation which eliminates the need to mount encoders on the machine

Provides configureable output: pulse train or quadrature

Includes dual EtherNet/IP ports to support a variety of network topologies

Offers role-based access control to routines and Add-On Instructions
Use the following software to program your encoder output modules.
| Resource | Publication Number | Language |
| --- | --- | --- |
| Bulletin 2198 EtherNet/IP Encoder Output Modules Product Profile | 2198-PP003 | |
| Encoder Output Module User Manual | 2198-UM003 | |
Certifications apply when product is marked. See our Product Certification site for Declarations of Conformity, certificates and other certification details.