Claroty Edge is a flexible, Windows-based edge data collector that delivers 100% visibility into industrial networks in minutes without requiring network changes, utilizing sensors, or having any physical footprint.
This fast and easy solution can be deployed on-premises or via SaaS to reveal in-depth details on managed and unmanaged industrial assets that could otherwise only be discovered — if at all — via methods that may not always be ideal for all networks under all circumstances.

A new addition to The Claroty Platform, Claroty Edge equips customers to discover a complete inventory of their OT, IoT, IIoT, and IT assets, as well as identify and manage the vulnerabilities and risks affecting those assets. Customers can then more-effectively and efficiently execute a range of related use cases, including fulfilling audit requests and reporting compliance, conducting M&A due diligence, blueprinting deployments of other Claroty products, and responding to operational and/or cybersecurity incidents, among others. 

Available for sale: Available now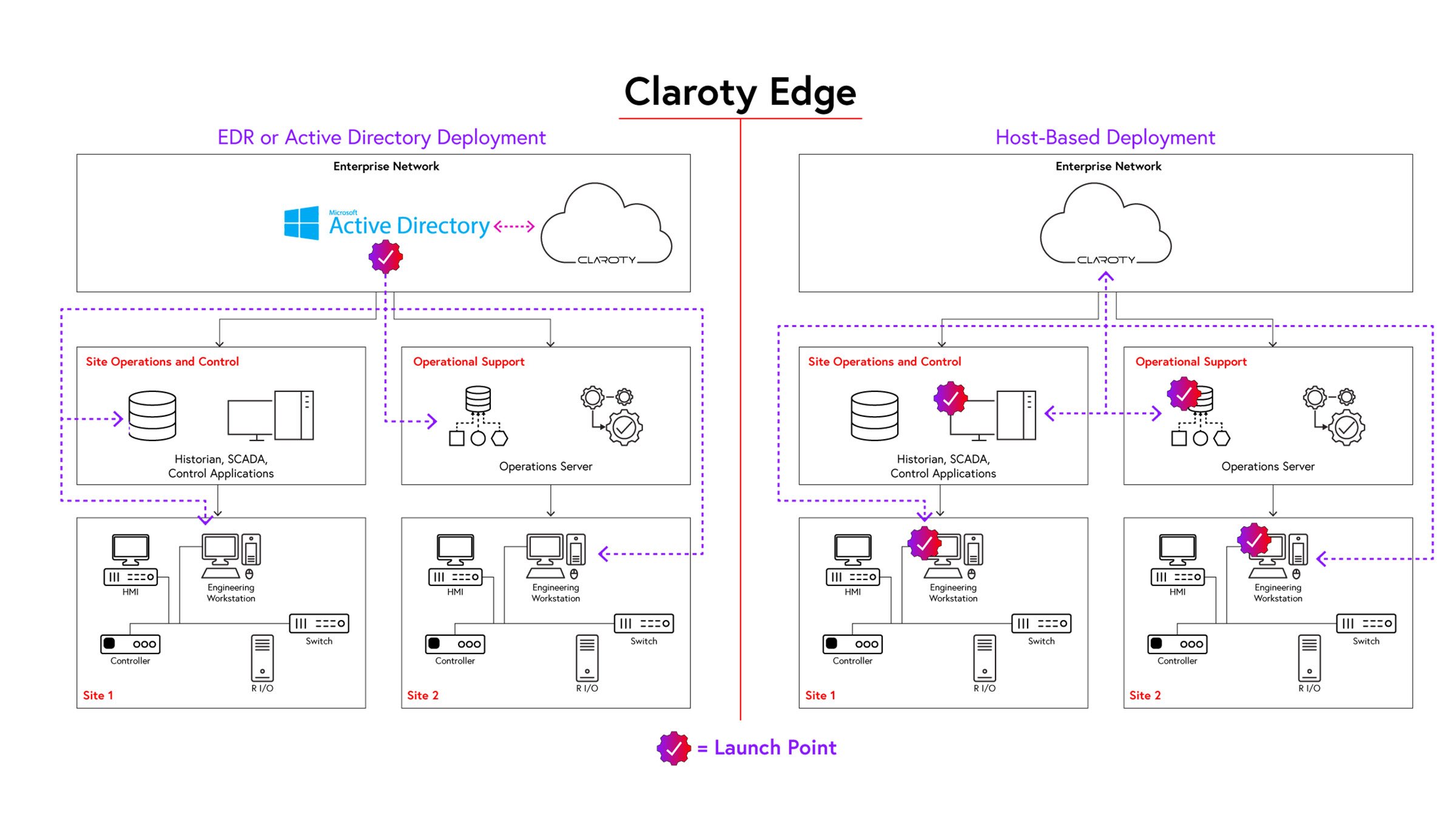 Learn more about this partner and their new innovations
View all the new products and solutions

Automation Fair features the newest innovations from Rockwell Automation and members of the PartnerNetwork™.  
Learn more about these technologies by visiting the exhibit hall at the event.  Automation experts will be ready to discuss how you can advance your operation. 
View all the New Products and Solutions