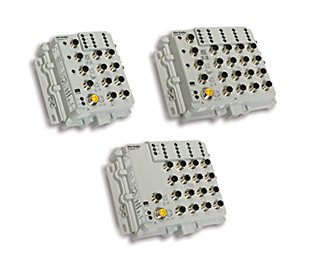 ArmorStratix 5700 Industrial Ethernet Switches
Like most good things, even ArmorStratix™ 5700 Industrial Ethernet Switches have come to an end. These products are being discontinued and will no longer be available for sale as of March 1, 2023. But don't worry… We have tools to help you determine your options and can assist your transition to more modern technologies.
Stratix 5950 Security Appliance
Like most good things, even Stratix® 5950 Security Appliances have come to an end. These products are being discontinued and will no longer be available for sale as of January 1, 2024. But don't worry… We have tools to help you determine your options and can assist your transition to more modern technologies.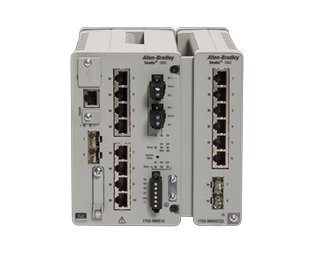 Stratix 5800 High Performance Managed Switches
Our Stratix® 5800 managed industrial Ethernet switch offers gigabit performance in a flexible package. It comes in both fixed and modular designs supporting a wide variety of copper, fiber, and PoE expansion modules and is available with Layer 2 switching or Layer 3 routing firmware options to meet a diverse range of application needs.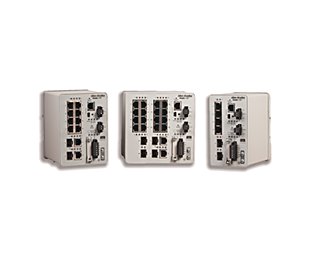 Stratix 5700 Industrial Managed Ethernet Switches
Our Bulletin 1783 Stratix® 5700 Managed Industrial Ethernet Switches use the current Cisco® Catalyst® switch architecture and feature set. They are designed to meet your switching capability needs, from smaller applications to IT-ready integration with plantwide infrastructure. Configuration and monitoring tools provide secure integration to the enterprise network and allow easy setup and diagnostics with our Integrated Architecture® system.
Stratix 5410 Industrial Distribution Switches
Our Bulletin 1783 Stratix® 5410 Industrial Distribution Switches offer a 19" rack mount design for increased port density. These switches offer an all Gigabit platform with four 10 Gigabit port options and Network Address Translation (NAT) capabilities for networks where high performance is critical. The Stratix 5410 switches offer a rugged exterior design which makes them an ideal solution for applications with harsh environments.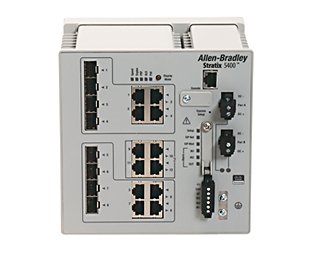 Stratix 5400 Industrial Ethernet Switches
Our Bulletin 1783 Stratix® 5400 Industrial Ethernet Managed Switches support layer 2 switching and layer 3 routing using a combination of Gigabit Ethernet (GE), Power over Ethernet (PoE) and GE fiber ports to help offer enhanced scalability. In addition, this switch offers DLR with three-ring support, which allows more connected devices at the Cell/Area Zone level for increased network design flexibility.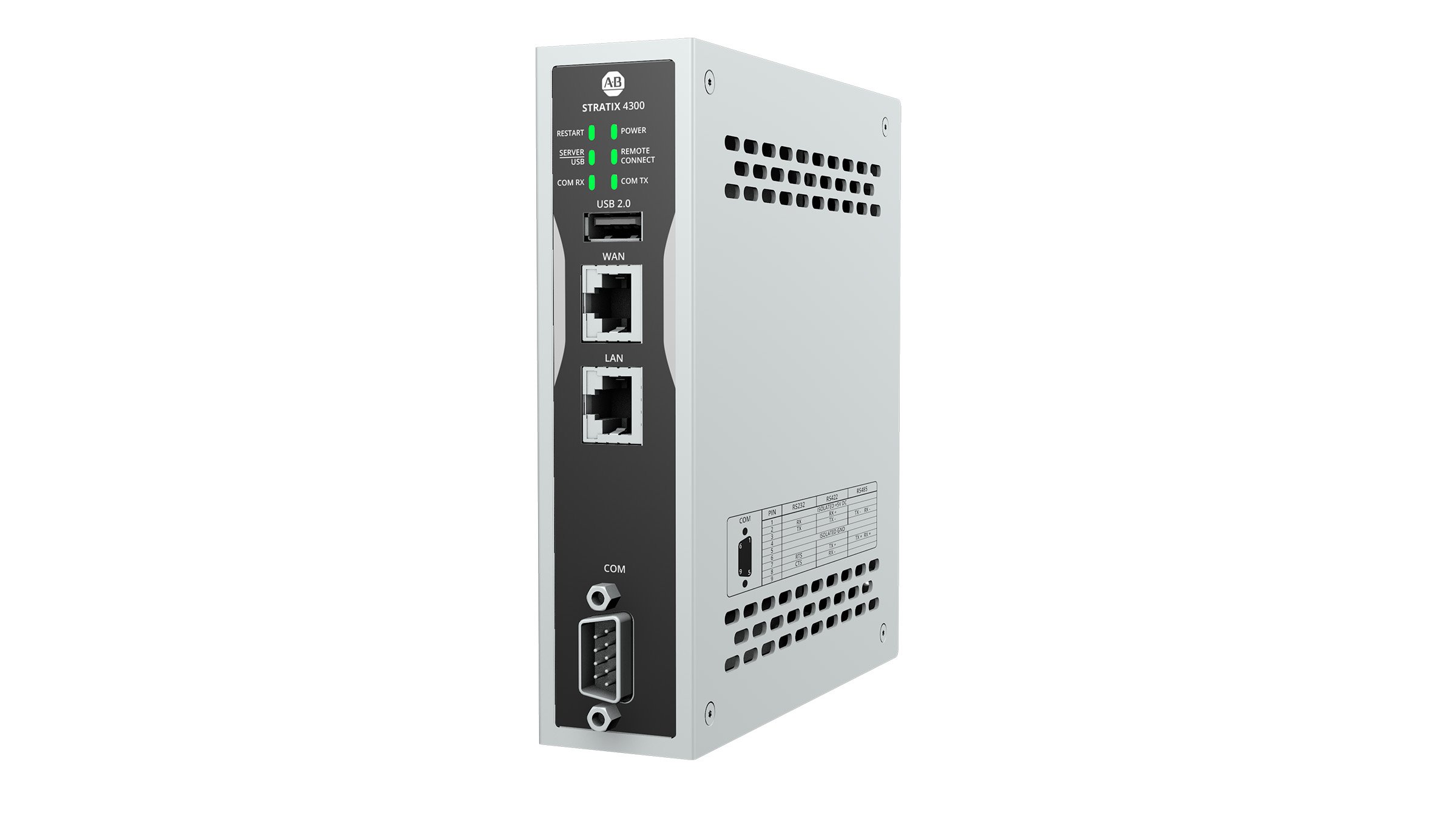 Stratix 4300 Remote Access Router
Our Stratix® 4300 Remote Access Router is part of a complete solution, which also includes FactoryTalk® Remote Access™ software. Together, these products make the Remote Access for Industrial Equipment solution. This connectivity provides support for installation, programming updates, and on-demand troubleshooting and maintenance when you cannot travel. 
Stratix 2500 Lightly Managed Switches
Our Bulletin 1783 Stratix® 2500 Lightly Managed Switches enable network connectivity in applications where traditional unmanaged switches lack the ability to provide diagnostics and security. This connectivity helps you achieve higher productivity and network reliability.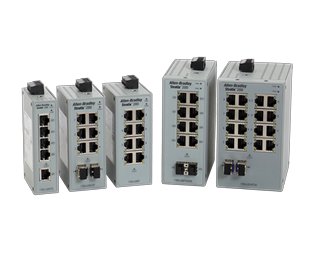 Stratix 2000 Unmanaged Ethernet Switches
Our Bulletin 1783 Stratix® 2000 Unmanaged Ethernet Switches are ideal for small control networks. These industrial-grade switches do not require any configuration and use simple cable connections for easy connection with Logix-based controllers.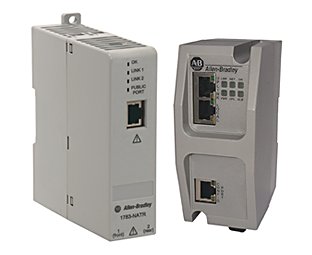 Network Address Translation (NAT) Devices
Looking to increase the flexibility in your small control system? Wish you could configure multiple machines on the same line with identical network settings?  Adapt your machines and say good-bye to complicated, costly and time-consuming changes with our NAT devices. By configuring multiple machines on a single line, your control systems with identical settings can communicate over Ethernet networks without reconfiguring settings. You can enable easy remote support through a VPN connection.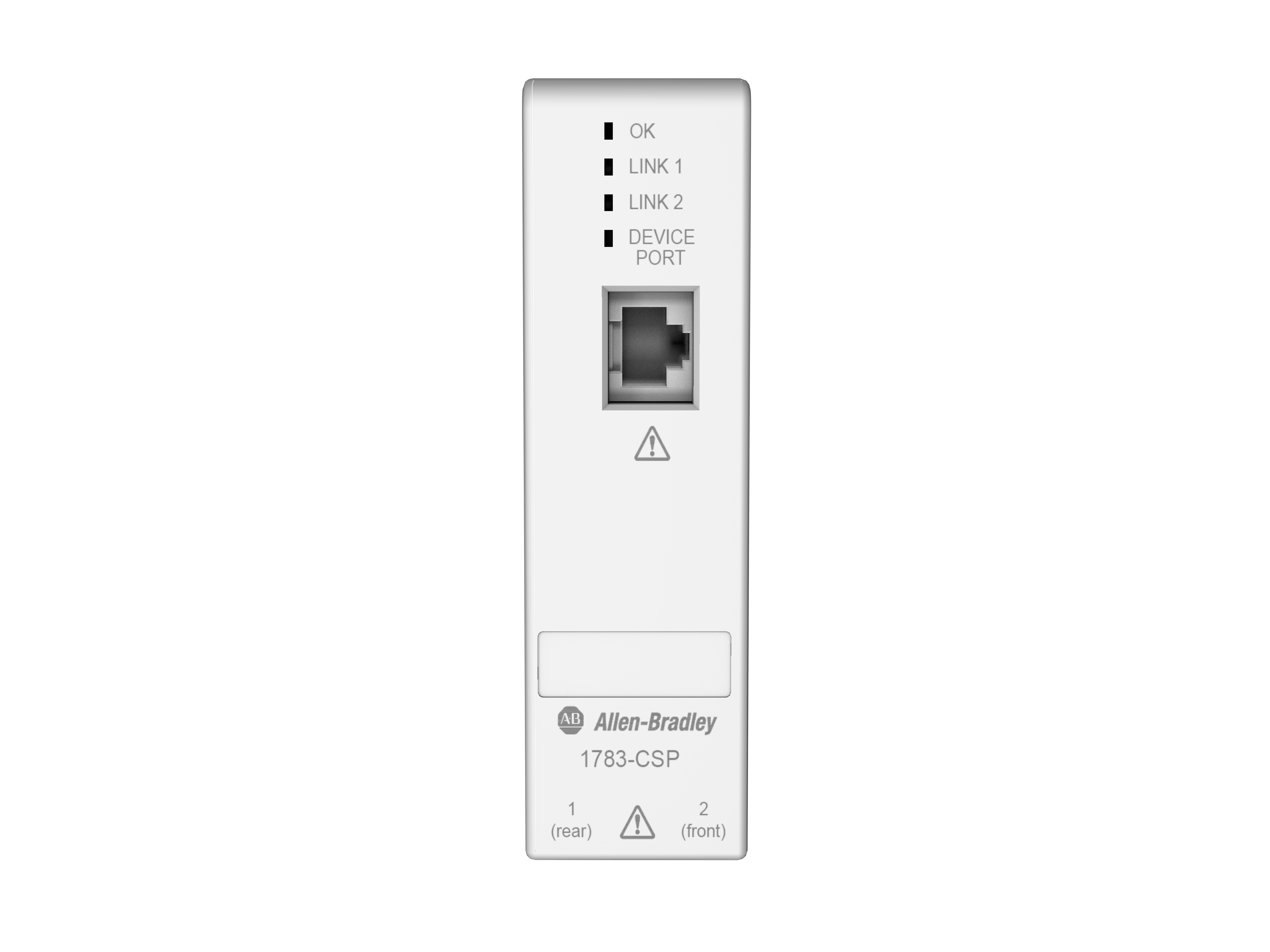 CIP Security Proxy 
Our Bulletin 1783 CIP Security™ Proxy helps you provide security to your entire plant by working with EtherNet/IP™ compliant devices. CIP Security is part of the defense in depth strategy, which can help defend against attacks where threat actors can remotely access your network and act maliciously, like steal recipes, cause equipment to fail, or download unknown new programs to your system. Implementing CIP Security into your system is made easy with the proxy – allowing you to secure your networks through devices and helping to protect the Connected Enterprise.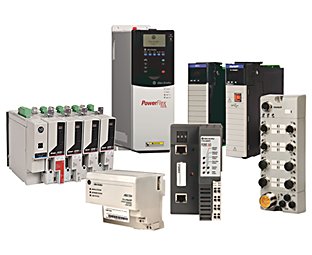 EtherNet/IP Connected Products
We offer 4000+ automation products for a wide variety of applications. Products have either a built-in network interface or an optional communication module. We continue to expand our EtherNet/IP™ offerings with new and innovative products.
Embedded Switch Technology
The Embedded Switch Technology embeds Ethernet switch features into your hardware to support high performance applications. Our dual-port products with the embedded switch feature let you connect devices directly to your network, without a separate Ethernet switch, helping to reduce overall cost and simplifying system configuration. These products support linear and device-level ring (DLR) topologies for EtherNet/IP™ applications.
EtherNetNet Network Media
We offer a complete portfolio of industrial-grade Ethernet physical media, including M12 Connectivity, industry standard Variant 1 Connectivity, and RJ45 Connectivity products. Our Ethernet media is specifically designed for use in harsh industrial environments, combining a specially-designed cable with rugged connector construction to ensure network integrity and performance.