Whether it's the culture, organisational structure or people, every company has its own unique characteristics that make it what it is. One of the main reasons I joined Rockwell Automation in 2013 was that I clicked instantly with the hiring manager. I thought, 'I would like to work with these guys.' I knew that my new role would be vastly different from anything I'd previously experienced in my career. While naturally apprehensive, I was excited by the challenge of adapting to the unique team structure and learning more about the solutions for which I'd be responsible.
Seven years later, my work still feels as fresh and exciting as it did on day one. I have progressed into a Strategic Account Manager position, working in an EMEA role to support the Life Sciences division, based out of Sweden. The challenges and complexities of my role help to keep me motivated and working in the vibrant life sciences environment is forever teaching me new things.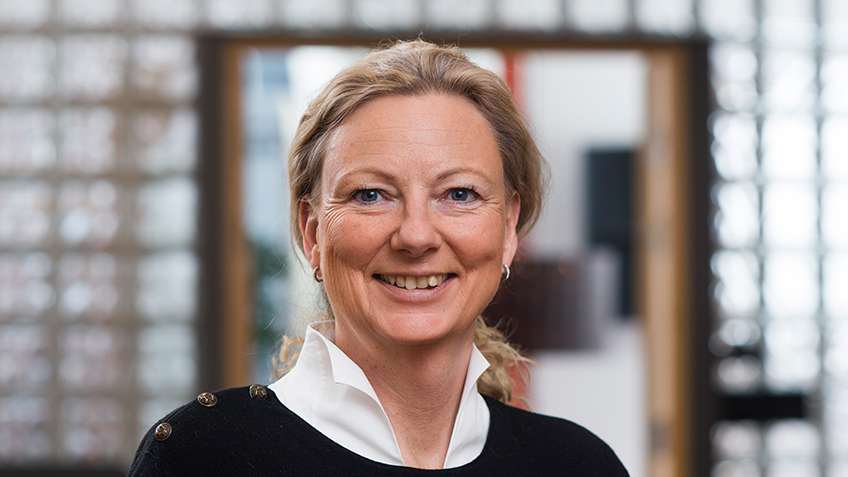 Charlotte Menzel, Strategic Account Manager EMEA within Life Science.
Over my time with Rockwell, there have been five specific learnings that have helped me to get the most out of the experience.
1. Embrace the global network
Today's hyper-connected world means the business landscape is necessarily global. Companies that silo themselves through rigid, nationally-centric structures are typically putting their customers at a disadvantage – because customers want and deserve great service, no matter where they're based.
One of Rockwell's key attributes is that we are customer-centric in structure. That means we operate around the customer, bringing together the right expertise and market knowledge, regardless of geographic location.
To that end, my role involves working with a team that's spread over several offices, with customers in multiple countries. The implications of this approach stretch beyond simple communications. It means that when I have a sales strategy to put forward, I need to think about how the benefits can be explained to a broader stakeholder base. I also need to be receptive to local perspective from the teams on the ground and factor that information into my sales plans.
This has been a learning experience but has helped me to expand my network and benefit from pockets of knowledge spread across the different offices.
2. Focus on what unique qualities you can bring to your role
My career to date has been built on my sales skills and careful intuition of customer needs. I love being able to talk with business decision-makers, understand the challenges they're dealing with and find solutions that match with their desires.
My background is not technical, which some may consider a hindrance given the nature of Rockwell's work. In reality, I've found that bringing business-focused sales skills has been an enabler. Instead of getting into the nuts and bolts of Rockwell's solutions (I have technical colleagues perfectly capable of doing that!), I'm able to elevate the level of conversation I have with customers and explain the business benefits.
3. Take control of your career
One of the greatest aspects of my job has been the ability to grow and take on new responsibilities. Rockwell offers a near-unlimited set of opportunities to its employees, but it's up to you, at an individual, level to define your own direction and compose the steppingstones in order to get there.
Every six months, like all Rockwell employees, I undertake a personal development 'deep dive' into the goals I have set for myself. This helps me to review what I have achieved and to identify any support I need to achieve my targets for the next six months. We also use processes such as the '70-20-10' model (based on the understanding that 70% of a person's learning at work is experience-based, 20% comes from interacting with fellow employees and 10% is the result of formal training and reading) to set my skills objectives and set the course for my career.
Rockwell will not put limits on you. You will only have to monitor your own career trajectory, as there are so many opportunities and ways to direct your career.
4. Embrace the flexibility
Working for a global company has some unusual qualities in working across geographies and time zones. For me, this has been great. It means I can live in Sweden and enjoy the lifestyle I want to live, while gaining the benefits of being part of an international company.
I learned quickly not to try to fight the laws of physics. I compose my schedule around logistical requirements, in order to maintain a balance of productivity and job satisfaction.
5. Explore your passions
Outside of work I have a passion – I love cycling. One of the many benefits of living in Sweden is the great outdoors, which makes for some wonderful cycling adventures. This hobby forms a core part of my routine and contributes massively to my personal well-being.
It's part of the culture at Rockwell that you should take care of yourself, your family, and have time to pursue outside interests such as exercising. I'm grateful that Rockwell gives me the support I need in finding this work-life balance and making sure I'm able to keep healthy and happy.
Boosting your Rockwell career
Above all else, my time with Rockwell has taught me that it's up to you to decide what you want your professional and personal lives to look like. If you have ideas of what you want to do, and you show how good you are at doing it, then the opportunities are there.
Rockwell offers the tools and support to help you find what's right for you and really drive your career forward. You're in control and you can determine your own fate.
Imagine the possibilities for your own career and discover what Rockwell can do for you here.