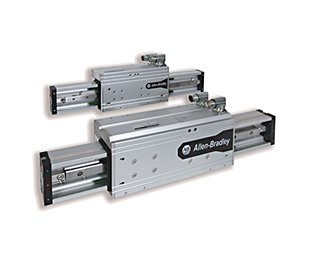 High velocity (to 5 m/s) and acceleration (5g standard, higher with review)
Direct drive technology eliminates wear items associated with rotary-to-linear motion conversion
Integrated linear bearing provides ability to carry a load without having to mount and align external bearings
Pre-engineered solution helps you reduce engineering, design, and documentation time
Multiple mounting surfaces and methods provided
Certifications apply when product is marked. See our Product Certification site for Declarations of Conformity, certificates and other certification details. 
Configuration & Selection Tools
CrossWorks — Convert competitive catalog numbers to similar Allen-Bradley® products.
ProposalWorks — Build complete quotes and proposals.
Other Resources
Knowledgebase — Visit our online resource for technical information, support chat and forums, software updates, and product safety advisories/notices.