Original Event Date:
18 February 2021
This webinar, focused on the Mining Industry, will give some guidance on how to keep an aging plant in production and replace obsolete control system equipment, justify the cost and effort to do this, and how to use this as part of the strategy to increase the productivity of the operation, by leveraging technology to enable digital transformation.  A current use case will be highlighted, along with focus on the hardware, software and networking aspects of modernisation.

This webinar will cover:
Reducing Risk with up-front planning, fewer vendors, and tested project methodology and architectures.

Using validated Architectures such as the "Converged Plant-wide Ethernet Architecture" to get to a 'future-ready' network design rapidly.

Using Cybersecurity experts to understand how to securely bring together IT and OT, and help secure your infrastructure, protect assets, and maintain network availability.
Geoff Irvine
Account Manager, Enterprise, Rockwell Automation
Geoff Irvine is an engineer with over 39 years of experience. The majority of this time has been spent specializing in the automation and process control industry, working for companies such as Honeywell and Rockwell Automation.  In this time Geoff has had extensive experience in the "heavy industries" such as mining, and oil & gas.  This has included software development, project management, software support, sales, marketing, sales management and mining industry management.  
Geoff's formal qualifications include a Bachelor of Engineering (Mech), and a Masters of Arts (Pure Maths) both from the University of Sydney.  Geoff has a passion for Australian Mining Technology and is active in organisations such as Austmine.  He also has a passion for promoting STEM activities being involved in FIRST robotics.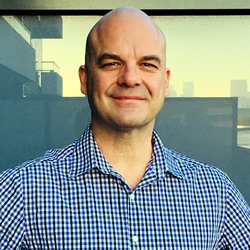 Adrian Raiola
Business Development Lead, Rockwell Automation
With over 10 years' experience at Rockwell Automation and 20 years in the automation industry, Adrian has seen the rise of IT/OT convergence and the Connected Enterprise.  As part of the Network Security & Services (NSS) team, he draws on this knowledge to ensure the successful design & delivery of digital factories for today and tomorrow.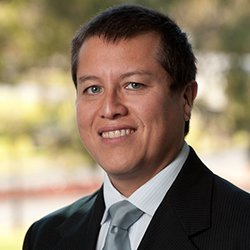 Javier Orellana
Senior Business Consultant, Digital Transformation
Javier's background in technology, digital transformation, process engineering, process control, process modelling, and optimisation have played a key role in the integration of advanced process control methods and approach for process improvement and optimization, as well as provide technical support in the validation and testing. Further, Javier's deep knowledge of technology and data integration/management have enabled him to help business to better leverage digital system to deliver tangible business value.
Over his career, he has been active in the fields of technology, engineering education and process control, both in academia (School of Chemical and Biochemical Engineering, The University of Sydney) and industry. Javier has presented conference papers at professional meetings of CHEMECA, UICEE Annual Conference on Engineering Education, International Conference on Information Technology Based Higher Education & Training and IICA.
Alison Koh
Country Biz Manager, Systems & Solutions South Pacific
Alison joined Rockwell Automation in 2018 and is currently responsible for the Solutions and Services business for the South Pacific region. She leads the engineering team for sustainability and productivity projects and services focused on automation and industrial software technologies. Alison has 15 years of experience in mining as a controls engineer, presales consultant and in implementation of MOM, analytics and execution management. She looks to utilise technology to solve complex mining challenges.