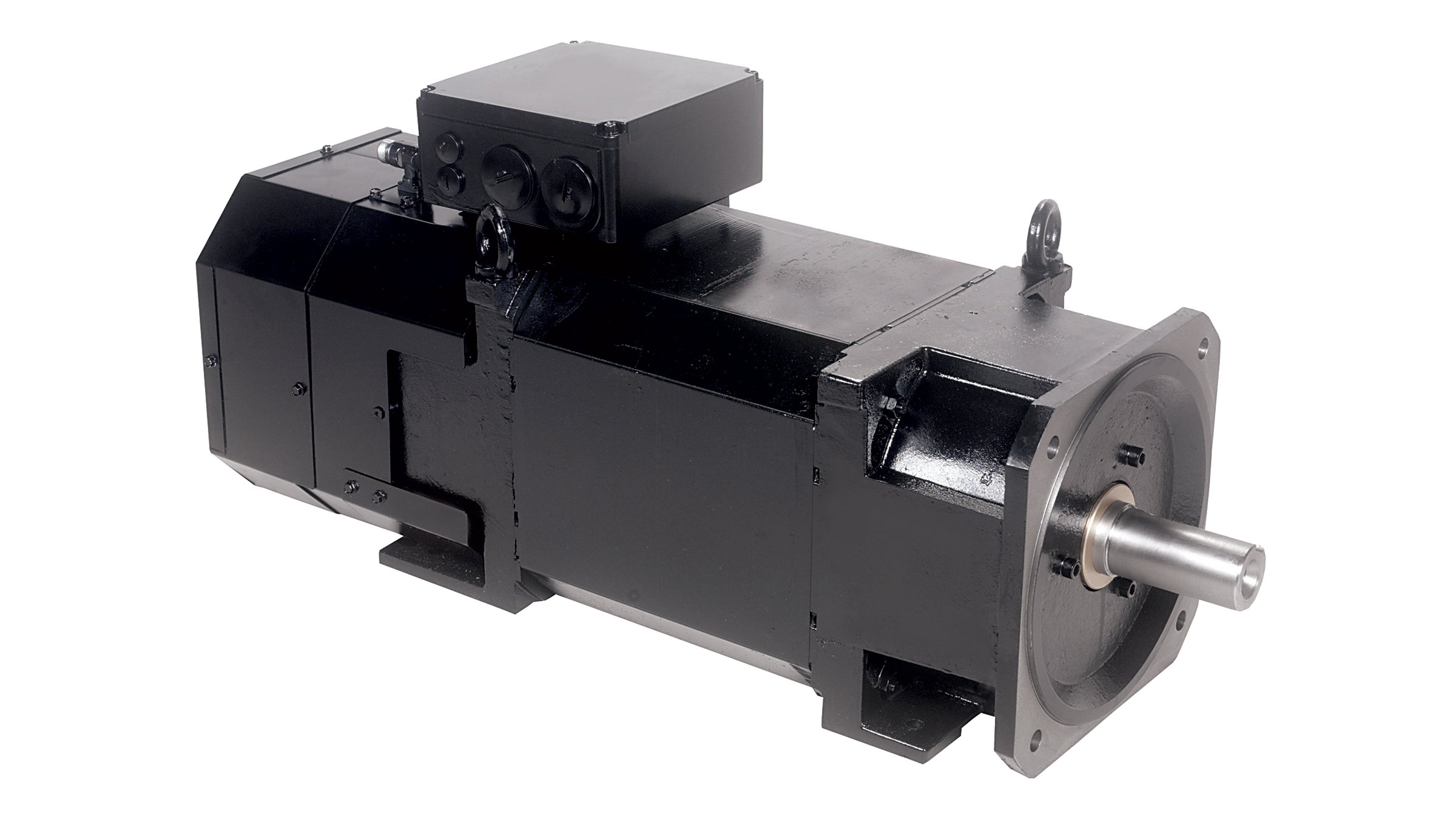 Our Kinetix® HPK-Series™ High-power Asynchronous Motors combine high power with precise positioning capabilities. These motors feature windings that are optimized for servo control coupled with high-resolution feedback to provide the precision your application requires. They build on proven induction motor technology and provide high reliability and durability in demanding applications.
High resolution feedback (up to 2 million counts per revolution)

Optional multi-turn absolute feedback

Motor winding provides constant torque over a wide speed range

Low rotor inertia for higher acceleration rates

Continuous torque of 96…955 Nm (849…8445 lb-in.)

Peak torque of 192…1927 Nm (1699…17042 lb-in.)

Base speeds of 1500 and 3000 RPM

Integrates with our Kinetix® 7000 Servo Drive to extend the range of Kinetix Integrated Motion solutions up to 200 Hp

(150 kW)

Standard DIN feedback connector and junction box for power connections

Integral blower cooling allows higher performance in a compact package

Standard IEC flange and/or foot mount
Typical applications for HPK-Series™ servo motors include:
High power packaging

Converting

Wind/unwind/rewind

Sheeters

Material handling

Metal forming

Injection molding

Flying knife
Certifications
CE marked
CSA
UL recognized
Certifications apply when product is marked. See our Product Certification site for Declarations of Conformity, certificates and other certification details.