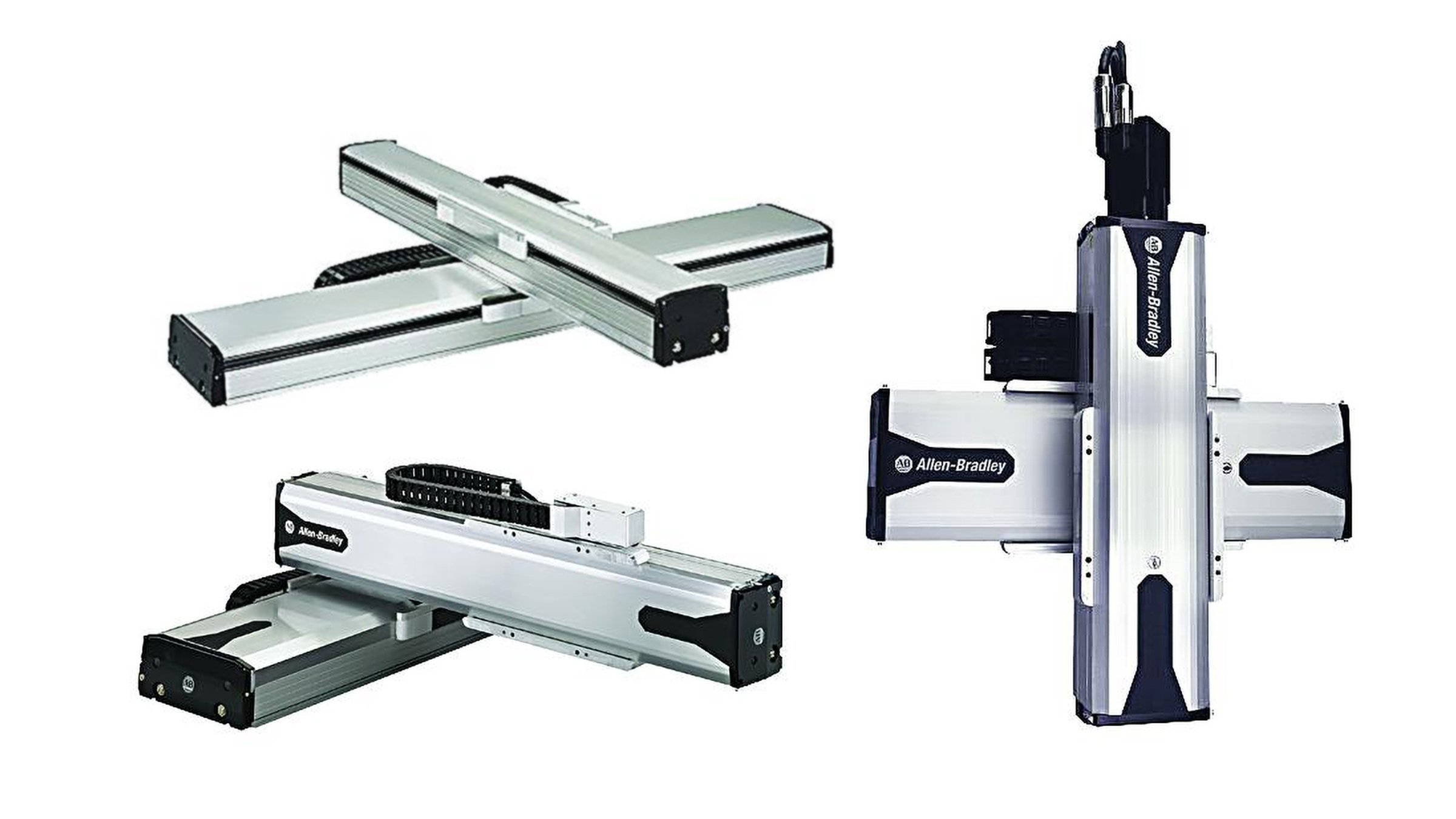 Our Bulletin MPMA MP-Series™ Integrated Multi-Axis Stages are actuators that provide an out-of-the-box solution for precise two-dimensional positioning and velocity. The flexible design lets you position stages from above or below, and integrate it with RSLogix™ 5000 software (version 20 or earlier) for fast and easy commissioning.
Stages carry payloads of up to 25 kg while achieving an acceleration of 1 g

Can use existing Add-On Instructions for pick and place and dispensing applications

Pre-alignment of axis that provides 30 arc seconds of orthogonality

IP30 environmental protection

Available in both 230V and 460V versions

Direct drive linear motor actuation available

Compatible with the Kinetix® 5100, Kinetix® 5300, Kinetix® 5500, Kinetix® 5700, and all MP-Series™ cables and accessories

CAD drawings, 3D models, and other tools are available in Motion Analyzer
Typical applications for our MP-Series Integrated Multi-Axis Stages include:
Material handling

Pick and place

Dispensing

Scanning

Contouring

Contoning

Flying shape cutting
Certifications
CE Marked for all applicable directives
Certifications apply when product is marked. See our Product Certification site for Declarations of Conformity, certificates and other certification details. 
Use the following software to program your MP-Series Integrated Multi-Axis Stages.