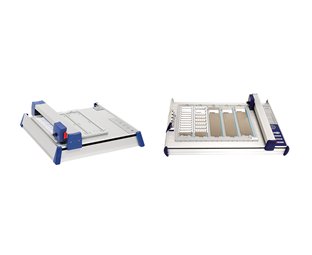 Our Bulletin 1492 ClearPlot™ marking system is an X-Y plotter that provides a flexible marking tool for our terminal blocks in a compact design. The pen-based system provides durable marking on a variety of materials.
Plots full or partial marker cards
Allows the ability to mix and match media with up to 5 different marker card types
Allows you to create custom marker card layouts and customize characters using free ClearTools™ software
Kit includes plotter, adapter plate, cables, and user manuals
Certifications apply when product is marked. See our Product Certification site for Declarations of Conformity, certificates and other certification details.