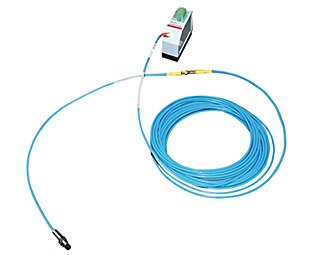 Our Bulletin 1442 Eddy Current Probe Systems include a linear range of 0.25...29 mm (9.8...1142 mils). These systems are suited for shaft vibration, phase/speed reference, and rotor/thrust position measurements on industrial machinery.
Suitable for vibration, speed/acceleration, rotor/position, and differential expansion measurements
Offers non-contact pick-up probe, extension cable, and driver system
Fully API-670 compliant
Offers sensor tip diameters from 5...50 mm (0.20...1.97 in.)
Includes linear ranges from tip from 0.25...29 mm (9.8...1142 mils)
Offers frequency response from DC to 10 Hz (-3 dB)
Includes color-coding to assure appropriately matched probes, extension cables, and drivers
Certifications apply when product is marked. See our Product Certification site for Declarations of Conformity, certificates and other certification details.