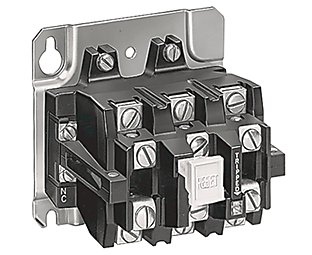 Offers three trip classes for each starter size: 10, 20, 30
Includes trip-free construction
Lets you select trip current ratings by choosing the proper heater element
Includes manual reset button
Available only in NEMA configurations
Provides optical indicator for visible trip indication
Additional Information
Watch this video to learn more about the differences and features of each type of eutectic, bimetallic, and electronic overload relay. 
Certifications
CSA Certified — File No. LR1234

UL Listed — File No. E14840; Guide No. NKCR
Standards Compliance
Certifications apply when product is marked. See our Product Certification site for Declarations of Conformity, certificates and other certification details. 
| Resource | Publication Number | Language |
| --- | --- | --- |
| Bulletin 592 Eutectic Alloy Overload Relay Specifications Technical Data | 592-TD009 | |
| Bulletin 592 Eutectic Alloy Overload Relay Heater Element Specifications Technical Data | 592-TD010 | |
| Low Voltage Motor Protection Whitepaper | 193-WP008 | |
| Bulletin 592 Eutectic Overload Relay Installation Instructions | 592-IN004 | |