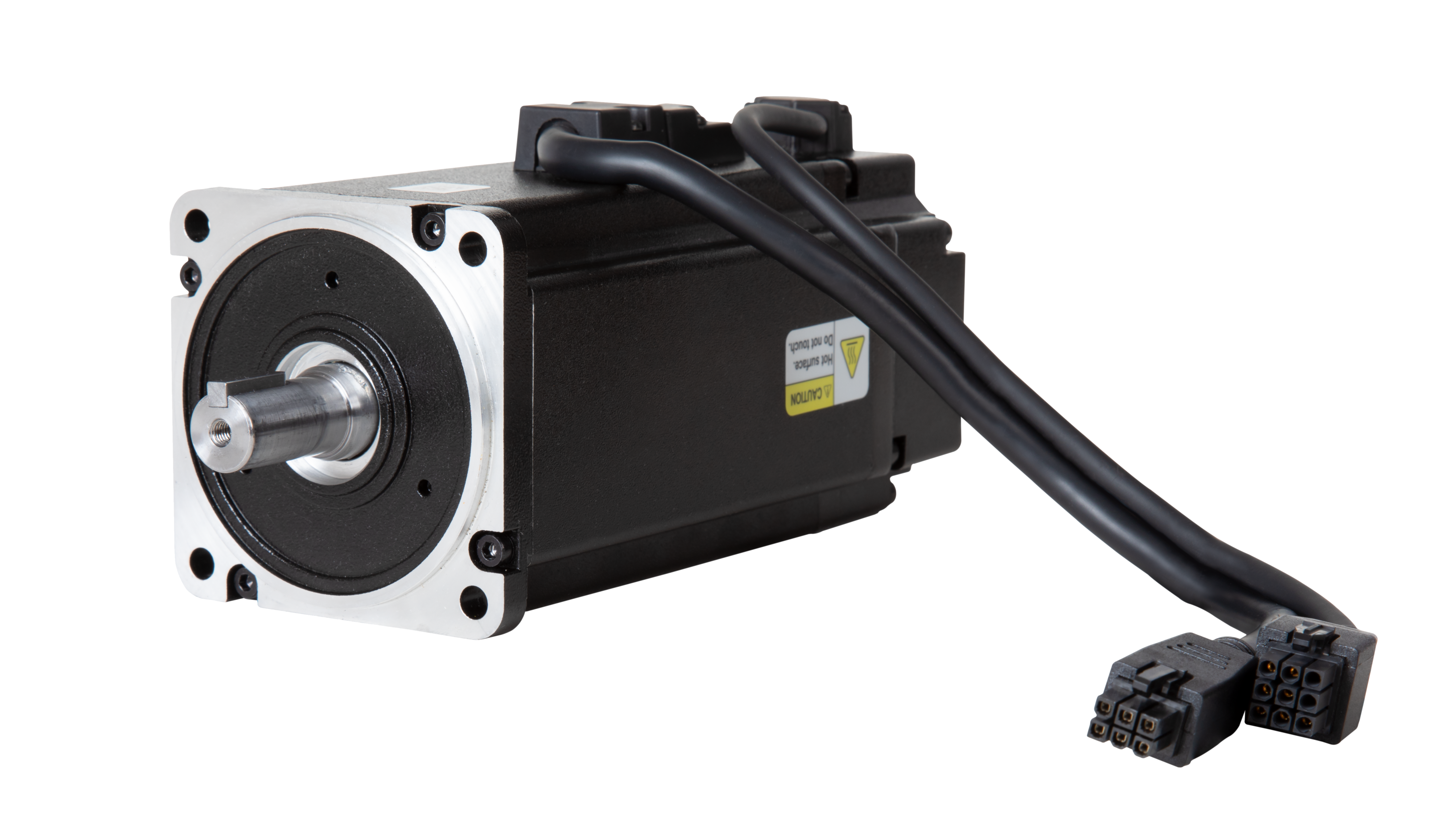 Our Kinetix® TLP Multi-purpose Compact Servo Motors are designed to elevate your precision motion control in confined spaces. With an excellent power-to-size ratio, these innovative compact servo motors deliver exceptional performance while minimizing space requirements. Discover how they can enhance your process efficiency and seamlessly integrate with your complete motion control solution to enable more capable machines that maximize production value.
Unlock the potential of flexible and high-performing processes with our Kinetix TLP Multi-purpose Compact Servo Motors. Boasting eight frame sizes spanning from 46 mm to 235 mm and options for both 200V and 400V power, these motors are a perfect fit for a diverse array of low-power applications. Embrace versatility and efficiency with the Kinetix TLP Compact Servo Motors and advance what is possible in your machines.
Complete your smart machine by pairing these compact servo motors with the Kinetix 5100 Servo Drives or the Kinetix 5300 Servo Drives.
Available in 200V and 400V with 8 frame sizes: 46, 70, 90, 100, 115, 145, 200 and 235 mm
Rated power from 50 W to 15 kW
24-bit high-resolution feedback
Single-turn and multi-turn (battery required) option with one physical feedback device
Integral 24V DC brake option available
UL Recognized to applicable UL and CSA standards, and CE marked for applicable directives
| Resource | Publication Number | Language |
| --- | --- | --- |
| Kinetix 5100 Servo Drive and Kinetix TLP Servo Motor Product Profile | KNETIX-PP001 | |
| Integrated Architecture Brochure | IA-BR005 | |
Certifications apply when product is marked. See our Product Certification site for Declarations of Conformity, certificates and other certification details.