ArmorKinetix Distributed Servo Drives
A new era has arrived in On-Machine™ motion control. We are raising the bar on what is possible in your next machine design with ArmorKinetix® Distributed Servo Drives. This drive platform offers the high-performance of the Kinetix® 5700 servo drive in a compact, On‑Machine form factor that enables your production machines to become more efficient, flexible and cost-effective than ever before.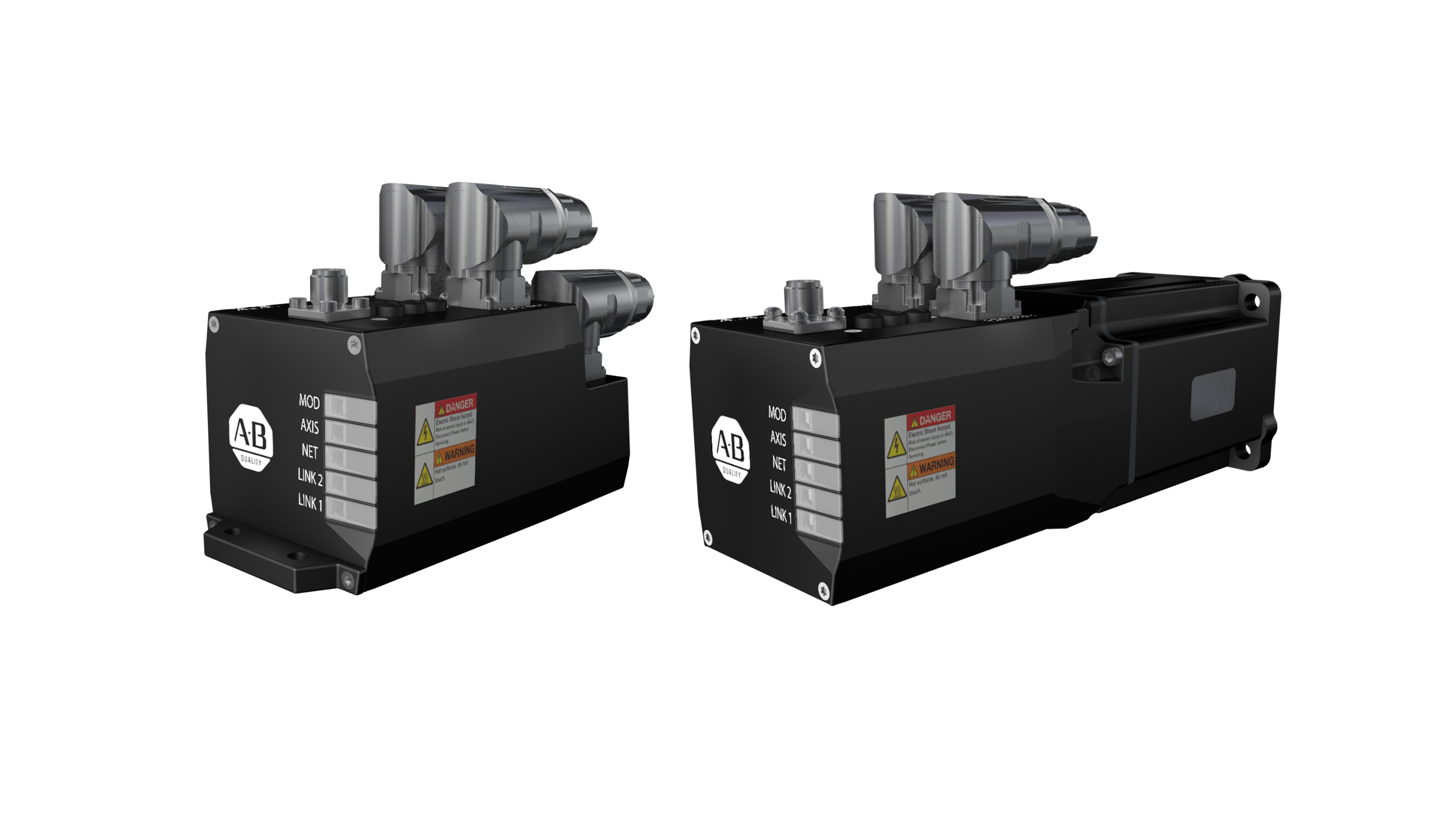 Your machines —

leaner, greener and more powerful
Meet the technology behind faster deployments and more capable smart machines. ArmorKinetix Distributed Servo Drives provide a modular, expandable solution to your motion control needs. By mounting the drives outside of the electrical cabinet - you can drastically reduce system complexity, lower total system costs and enable your workforce to be more productive.
Intelligent motion control built to

supercharge your next smart machine concept
ArmorKinetix Distributed Servo Drives are providing manufacturers with a new tool for designing production machines that are more efficient and effective.
Available as an integrated drive-motor solution and a near-motor drive, this technology enables a revolutionary approach for designing machines so they require fewer parts and terminations, and have smaller floor space requirements. This translates to shorter build times, fewer points of failure and higher productivity per square foot.
Discover how ArmorKinetix Distributed Servo Drives can help transform what is possible in your machine designs.
Servo drive technology 

that fuels your innovation
Regardless whether you are an OEM or end user, you can harness the benefits decentralized motion control to improve your machines. With ArmorKinetix Distributed Servo Drives you can:
Launch systems confidently with systems that are easier to support and more intuitive to operate

Speed installations and reduce engineering costs with simpler, more modular designs

Lower total system costs with systems that require fewer components and connection points

Act faster and make informed decisions with a consistent experience across your On-Machine solutions

Reduce risk using Integrated Advanced Safety and CIP Security in a single cable solution
What can

decentralized motion control

 do for you?
Production machines with centralized control can prove complicated to design, build and support. Moving to a decentralized architecture using ArmorKinetix Distributed Servo Drives can simplify your systems and help them generate more value. For example, changing to a decentralized design can reduce cabling by up to 90% and lower overall system costs by an average of 30%.
Does your ideal machine require multiple On-Machine components? ArmorKinetix features a standardized, machine-centric design that makes pairing the servo drives with other On-Machine devices simple to deploy and easy to understand.
Simplified Machine Designs, Limitless Possibilities
Reduced Machine Footprint
By mounting your drives externally and daisy chaining your motion network, you can reduce machine size, reduce cable lengths and design systems that require fewer parts.
Advanced Analytics
Use data from integrated vibration and thermal sensors to gain predictive insights and quickly diagnose potential issues without having to open the control cabinet.
Improved Installations
Decentralize your motion architecture to consume fewer parts and reduce connection points - shortening build times and reducing potential points of failure.
Improved Sustainability
Design machines that require fewer components while reducing the overall energy use of your systems.
Integrated Safety
Simplify your safety network and help protect your personnel and equipment using safe speed monitoring and safe torque off features.
Elevated Flexibility
Create your ideal machine by mounting integrated drive-motors and near-motor drives to create more flexible and modular designs, all on one drive platform.
Extend Your On-Machine Control Solution
| Resource | Publication Number | Language |
| --- | --- | --- |
| ArmorKinetix Distributed Servo Drive On-Machine OEM Infographic | 2198-PP004 | |
| ArmorKinetix Distributed Servo Drive On-Machine End User Infographic | 2198-PP005 | |
| ArmorKinetix Distributed Servo Drives eBook | 2198-SP004 | |