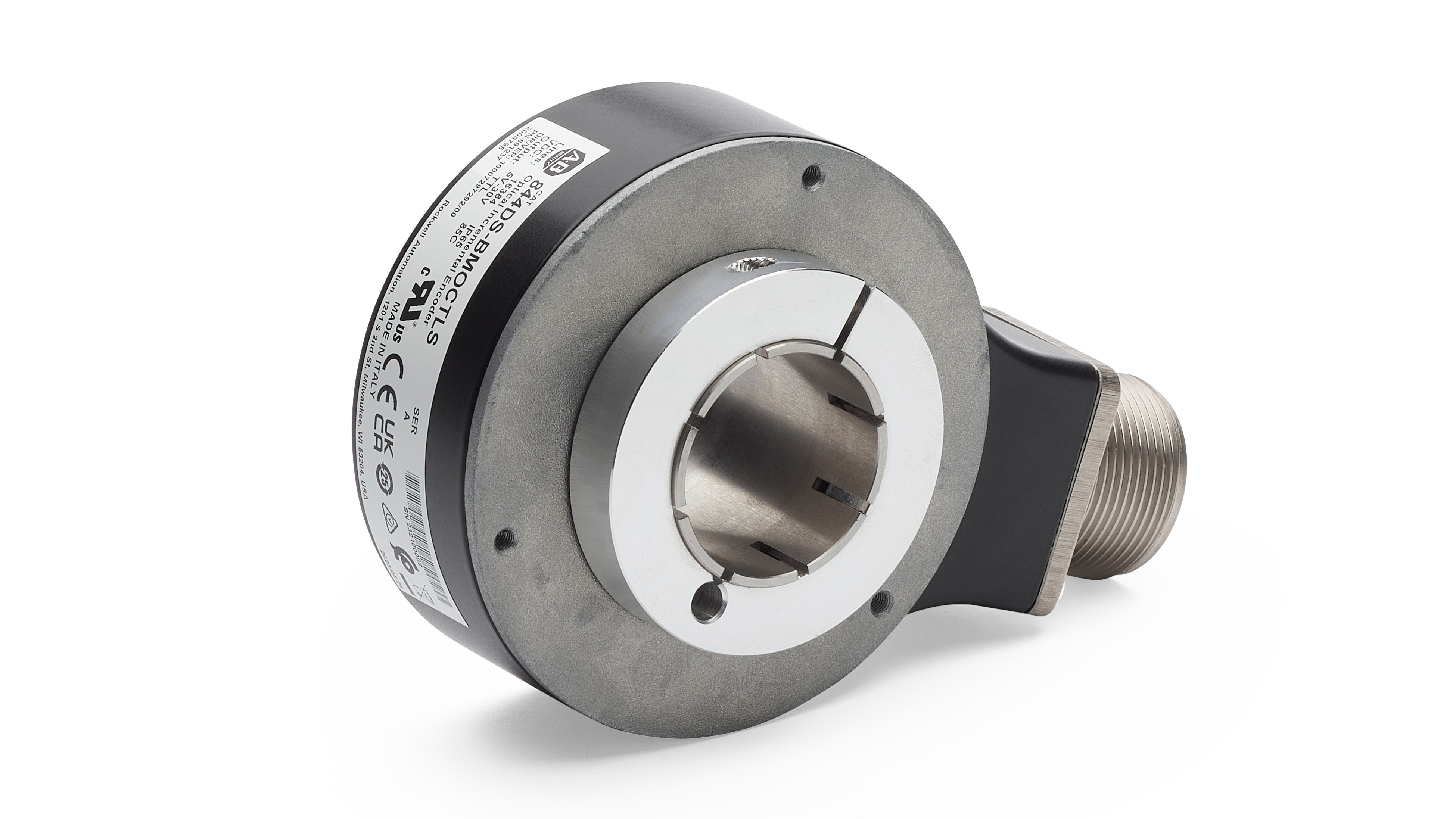 Our Bulletin 844DS High-frequency Incremental Optical Encoders mount directly to the monitored shaft by a split collar clamp on the encoder, eliminating the need for mounting plates and flexible couplings. You can install through-shaft models by inserting the monitored shaft completely through the encoder. Blind-shaft models only require insertion of the end of the shaft.
High-frequency response

Built to withstand a wide range of temperatures from -25…+85 °C (-13…+185 °F)
Easy to integrate with multiple connection types M12, M23, MS male connector or cable
Enables speed feedback from rotating AC motors
Available in a wide range of supply voltages and multiple mounting options for great application flexibility
Easy to install clamp ring saves space while allowing direct installation on hollow shafts
Certifications apply when product is marked. See our Product Certification site for Declarations of Conformity, certificates and other certification details.