Challenge
Increased market demand required new line at new facility
Increased engineering development time and cost
Unplanned downtime and increased maintenance
Outdated machines, devices and components
Solutions
PlantPAx library and pre-designed faceplates
Results
Improved efficiency 20% for consistent cost savings
• Reduced engineering time from 14 months to 11 months (through simultaneous electrical design and program development)
Reduced two-hour downtime to one-hour recovery; with 50% cost savings for maintenance
Background
KCC was founded as Kumgang Slate Industry in 1958. In 2000, Kumgang and Koryo Chemical merged to form Kumgang Koryeo Chemical. In 2005, Kumgang Koryeo Chemical changed its name to KCC.
For over half a century, KCC has been a technology innovator in building materials such as glass windows, doors, exterior/interior materials and flooring. They moved into the silicone business, an area ripe for the creation of high-value products in the fields of specialized paints and next-generation precision chemical engineering. In April 2014, KCC was named the No. 1 brand in the windows and doors material segment.
Challenge
In 2015, KCC moved its mineral wool and miton production line to the Kimcheon plant in the southern Korea peninsula. Two primary machines were operating inefficiently, resulting in unplanned downtime and higher maintenance costs. KCC was not able to upgrade the mechanical/electrical components of these machines to increase uptime. 
In addition to this challenge, the construction economy was booming in the region, and KCC could not keep up with the demand for glass and other building materials. Meanwhile, increased government regulations required the installation of eco-friendly and unfired materials in high-rise buildings and industrial factories.
Glass wool, a specialty of KCC, is made from sand. This is considered a premier building material since it meets environmental regulations. KCC had been leading the industry in the development and manufacturing of glass wool at its facility in Mumak, the city in the Gangwon Province, in the eastern Korean peninsula.
To meet increasing market demand and overcome the obstacles at the Mumak plant, KCC decided to expand the glass wool line to the Kimcheon plant. Upgrading to an integrated architecture with one standardized system and supplier, KCC wanted to reduce maintenance and engineering costs, and increase efficiency.
KCC Factory in GimCheon, Gyeongsangbuk-do Province.
Solution
KCC chose to implement PlantPAx®, the modern DCS from Rockwell Automation. The PlantPAx system combines process and discrete control in one system, and provides redundant control of every phase of the production line.
The system delivers integrated architecture, leveraging the ControlLogix® L7 controller series, motion and electronic operator interface (EOI) products. This combination offered significant benefits compared to a traditional physical infrastructure. The PlantPAx library and pre-configured faceplates increase efficiency in the HMI development phase, and as a result decrease total engineering time and cost.
With the Rockwell Automation Library of Process Objects, KCC was able to use a more flexible engineering tool that delivered full integration of logic and visualization functions; ultimately resulting in shorter overall engineering times. Competitive pricing for components and software licenses made this an easy choice for KCC.
In addition to the Process Libraries, KCC deployed a PlantPAx system with FactoryTalk® AssetCentre asset management and FactoryTalk Historian data visualization to collect and deliver real-time and historic variable in a clear, easy to read format for set up, analysis and customer presentation.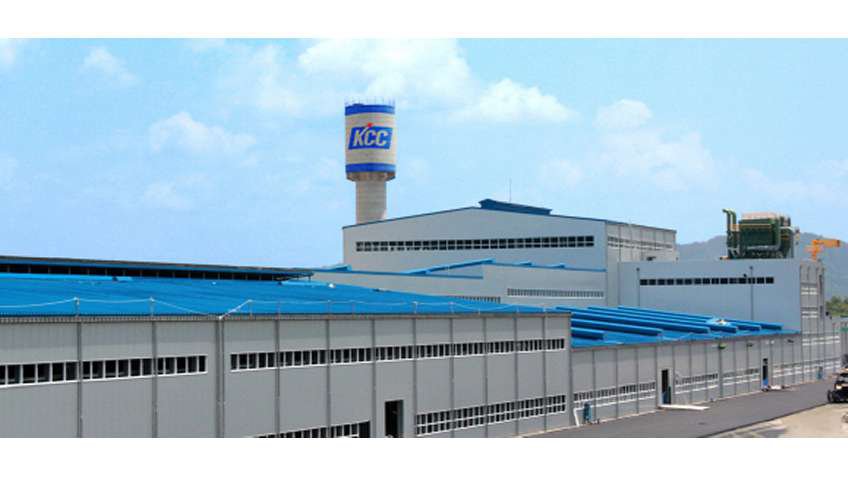 Results
Since implementing the PlantPAx system, KCC has increased production efficiency about 20 percent and improved product quality and consistency. The new facility also reduced engineering time from 14 months to 11 months through simultaneous designing and developing programs.
The PlantPAx system enables operators to control glass wool production processes from their workstations. It also provides advanced monitoring and diagnostic that allows operators to access and monitor instrument readings from a central control location to support preventive maintenance and reduce repair costs.
This project also paved the way for potential opportunities in other KCC plants.
The results mentioned above are specific to this customer's use of Rockwell Automation products and services in conjunction with other products. Specific results may vary for other customers.
ControlLogix, FactoryTalk, PlantPAx and Rockwell Automation are trademarks of Rockwell Automation Inc.
Published August 31, 2017