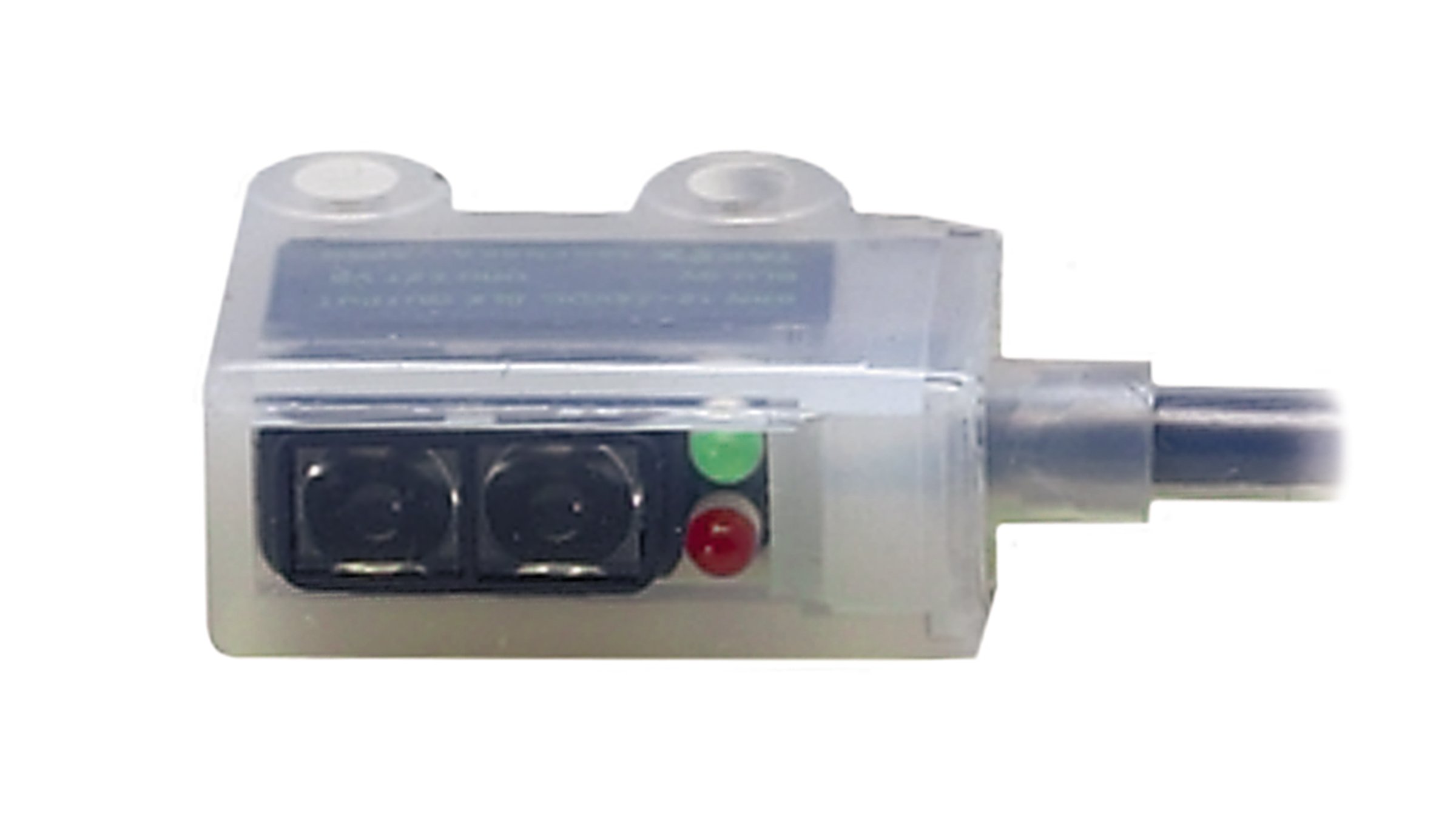 Our Bulletin 42KF PTFE Coated Miniature Photoelectric Sensors are designed for liquid level detection applications typically found in the semiconductor wafer manufacturing and handling industry. The PTFE (polytetrafluoroethylene) casing protects both the sensor and the connecting cable from many caustic solutions which would normally damage other sensors. These sensors are DC operated and provide a sinking (NPN) output. You can connect an optional output module in-line with the sensors to convert this signal to a sourcing PNP output.
PTFE casing for protection in caustic environments

Diffuse and transmitted beam sensing modes

Complements Rockwell Automation® PTFE coated fiber optic cables

External sensitivity adjustment

Fast 350 µs response time

3 m cable connection
Certifications
CE Marked for all applicable directives
CSA Certified
UL Listed
Certifications apply when product is marked. See our Product Certification site for Declarations of Conformity, certificates and other certification details.