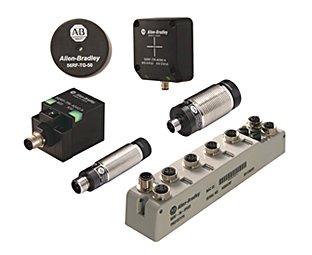 Our 56RF High-frequency Radio Frequency Identification (RFID) System is ideal for tracking and documenting products as they move through the manufacturing process in light-duty industrial applications. The RFID system tags, transceivers, and interfaces are designed to the ISO 15693 open standard for high frequency. 
Offers 1- and 2-channel EtherNet/IP™ interface

Includes embedded switch, with Device Level Ring (DLR)

Provides 13.56 MHz high frequency (ISO 15693 / ISO 18000-3 M1)

Offers reusable tag styles with sensing distances of up to 7.3 in. (185 mm) and read/write speeds up to 625 B/s

Offers Tag memory options: 64 B, 128 B, 256 B, and 2 KB

Provides AOP and AOI options
Certifications
CE Marked for all applicable directives

C-Tick

cULus Listed
Certifications apply when product is marked. See our Product Certification site for Declarations of Conformity, certificates and other certification details. 
RFID Simulator is a Windows-based software program intended to assist in the setup of an RFID application. The simulator allows the selection of nearly all combinations of transceivers and tags offered by Rockwell Automation. By varying the tag-to-transceiver distance and line speed, a user is able to quickly determine the most optimal setup for their application.

Note: The simulator is a tool intended to assist in the setup of an RFID application. The values displayed within are theoretical estimates, and variations within an individual system may effect realized values.

To install the RFID Simulator:
Download all content within the RFID Simulator Software folder.

Install the simulator by referring to the RFID Simulator Installation Instructions.

Refer to the RFID Simulator Manual for a quick walkthrough and general overview of the simulator.
| Resource | Publication Number | Language |
| --- | --- | --- |
| Bulletin 56RF RFID Industrial Radio Frequency Identification Brochure | RFID-BR001 | |
| Bulletin 56RF RFID Industrial Radio Frequency Identification User Manual | 56RF-UM001 | |
| Bulletin 56RF RFID High Frequency 13.56 MHz RFID Ethernet/IP Interface Block Installation Instructions | 56RF-IN008 | |
| Bulletin 56RF RFID Square 40 mm x 40 mm Transceiver Installation Instructions | 56RF-IN009 | |
| Bulletin 56RF Rectangular 80x90 mm Transceiver Installation Instructions | 56RF-IN010 | |
| Bulletin 56RF High Temperature ICODE Tag (High Frequency RFID 13.56 MHz) Installation Instructions | 56RF-IN011 | |
| Bulletin 56RF RFID 18 mm Cylindrical Transceiver Installation Instructions | 56RF-IN012 | |
| Bulletin 56RF RFID 30 mm Cylindrical Transceiver Installation Instructions | 56RF-IN013 | |
Typical applications for the Bulletin 56RF High-frequency RFID System include:

Asset tracking

Automotive

Data acquisition

Food and pharmaceutical

Product handling

Security and entrance

Tool management