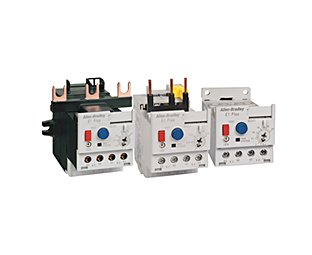 Our Bulletin 193 IEC and 592 NEMA E1 Plus Electronic Overload Relays are discontinued and no longer available for sale. To support your transition, customers are encouraged to migrate to our E100 Electronic Overload Relays.
The E100 is the next generation component in basic-tier electronic overload technology for induction motor protection. This new overload system will offer a multitude of reliable and robust features to provide cost-effective protection for you motor investments.
For more information, see the E1 Plus to E100 Electronic Overload Relay Migration Profile.
Product Compatibility and Migration Solutions
Demanding market conditions pose significant challenges. Across the enterprise and throughout the lifecycle, you must continuously strive for ways to leverage your existing automation investment.
Let Rockwell Automation help you determine your migration options and show you the benefits, including better performance, more informed business decisions, reduced maintenance costs, and quicker response to changing market demands.
Use the Product Lifecycle Status search tool to find specific lifecycle information by catalog number.
Learn more about our Product Compatibility and Migration Solutions.
| Resource | Publication Number | Language |
| --- | --- | --- |
| E1 Plus to E100 Electronic Overload Relay Migration Profile | MIGRAT-PP046 | |
| E1 Plus Overload Relay Specifications Technical Data | 193-TD011 | |
| Low Voltage Motor Protection Whitepaper | 193-WP008 | |
| E1 Plus EtherNet Side Mount Module User Manual | 193-UM012 | |
| E1Plus Overload Relays DeviceNet Module User Manual | 193-UM006 | |
| Profibus Side Mount Module for the E1 Plus Overload Relay User Manual | 193-UM010 | |
| DeviceLogix Technology for Industrial Applications | 193-AT001 | |